My parents just returned from a trip to Italy and stopped over in NYC on their way home this weekend. It was so fun to see their photos and remember all the beautiful things in that country. At the end of our summer living in Brussels, Michael and I took a couple of weeks to tour Italy by ourselves, sans kids. That was probably the best trip we've ever taken. It was just beautiful, everything, across the board. And I can still taste the delicious food. Yum.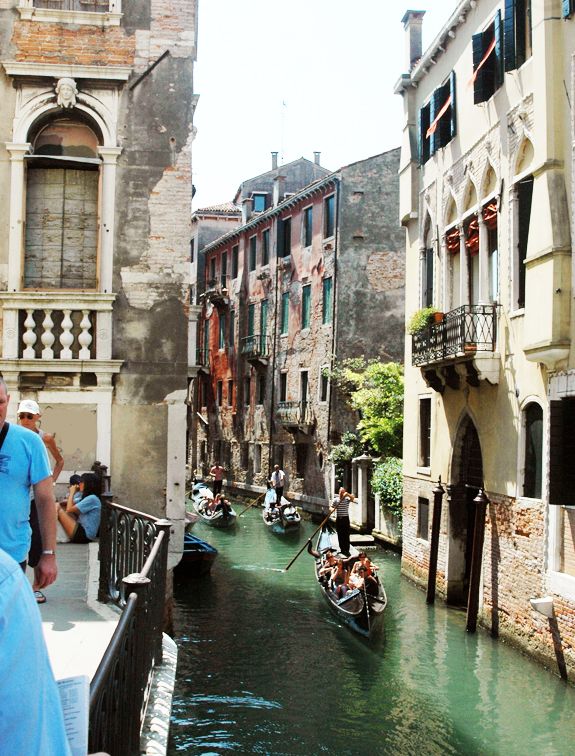 We were in grad school at the time, so we didn't splurge on much during the trip. When we were in Venice, we stayed on the island of Murano, a quick boat taxi ride away from Venice proper, to save money. It ended up being a really lovely little bed and breakfast near some of the coolest glass-blowing factories on earth.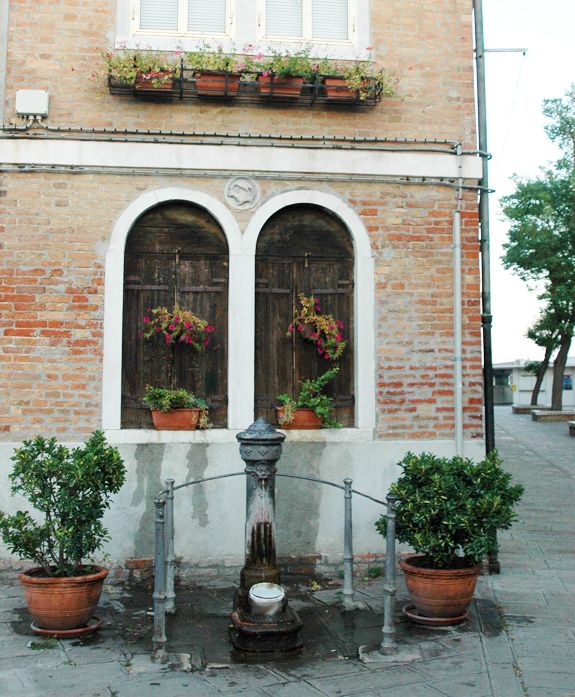 (this little drinking fountain outside our window woke us up every morning)
(Some of the glass-blowing shops in Murano. Our bed and breakfast was in a little town square behind the white building on the right. It was so quaint and perfect.)
Michael was a good sport and pretended to be interested while I was dragging him all around the glass shops. I desperately wanted to buy a chandelier or a pair of lamps, but our suitcases were already so full from treasures we found at flea markets in Brussels and Paris during the summer, we were at capacity. Plus, the prices of some/most of the pieces were completely out of our budget. We bought a few little trinkets, including a glass paper weight (
which I collect
), but nothing big. And I've always sort of regretted that for some reason. I guess it's just not often that souvenirs fit my aesthetic so well.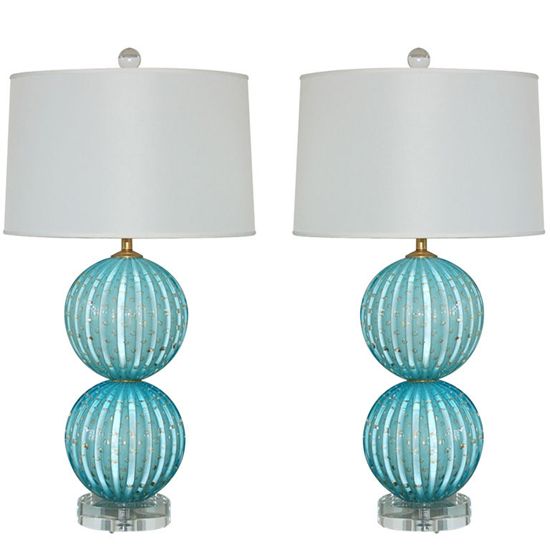 Anyway, shortly after we got home to Cambridge, I found a pair of vintage Murano glass lamps on craigslist for a great price and bought them even though it wasn't love. I really like them, but I probably should have waited for the perfect pair to come along. The blues are not quite as bright in person, but maybe they just need a room with more light? They've been sitting in storage for a couple of years, but don't worry – they're in good company with lots of other lamps. :)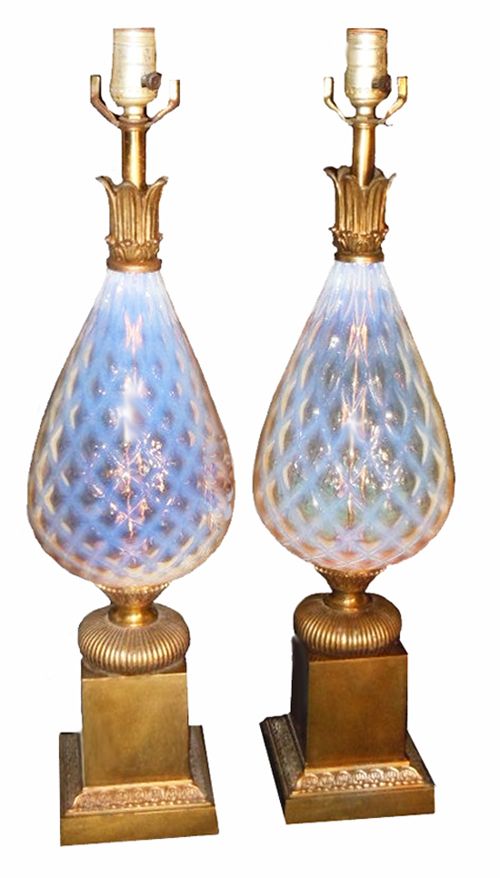 I actually always had my heart set on a pair like these from
Swank Lighting
, but the multiple-thousands price tag convinced me it just wasn't going to happen. Ever.
They reminded me a little of this lamp in
Kristen Buckingham's
living room (she is one of my favorite designers).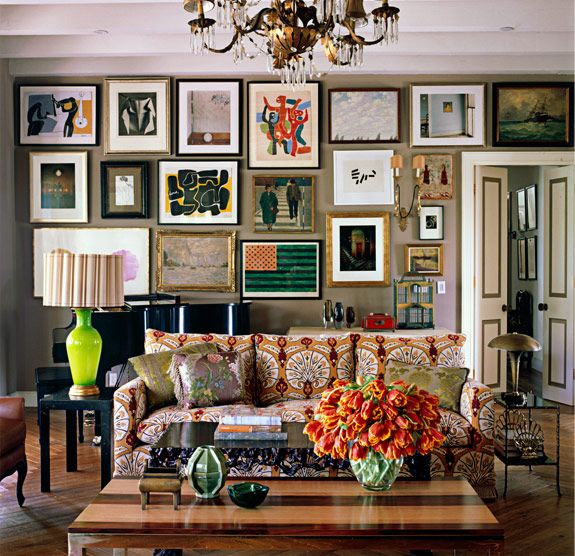 Persistance pays off though sometimes and I found a pair of vintage green glass lamps recently on eBay for about the cost of a new pair of lamps from West Elm. I am so crazy about the jade color. These are going in the new living room, I think. And they almost make up for not getting a pair straight from the source when I could. :)
PS I don't know who the maker was, but Home Goods was selling a
jadeite color lamp
a year or two ago. Might be worth a little digging if you're in the market for a lamp in a similar color.