A little while back I bought this cool bench along with a couple other things from one of my favorite vintage dealers just outside the city. Later I realized the bench is actually from Worlds Away (ha!) but no harm done because there were no claims to age on the bench and I didn't pay much ($50-$75, I think).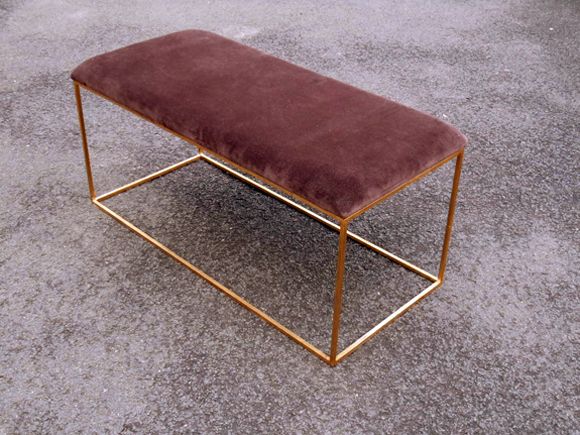 The seat was covered in a chocolate velvet that bugged me. I never loved the shade (it was a very pinky brown) and somehow it showed every little finger smudge from my kids. I've been planning on picking up some leather to reupholster the bench but hadn't had a chance to swing into
Global Leathers
yet. So last week when I stopped by my upholsterer's shop and I saw this leopard printed cowhide in the remnant bin, I jumped all over it. Won't this be great for the bench? I think the dots and the gold of the base will be so pretty together next to
my new rugs
and layered under
this parsons console
.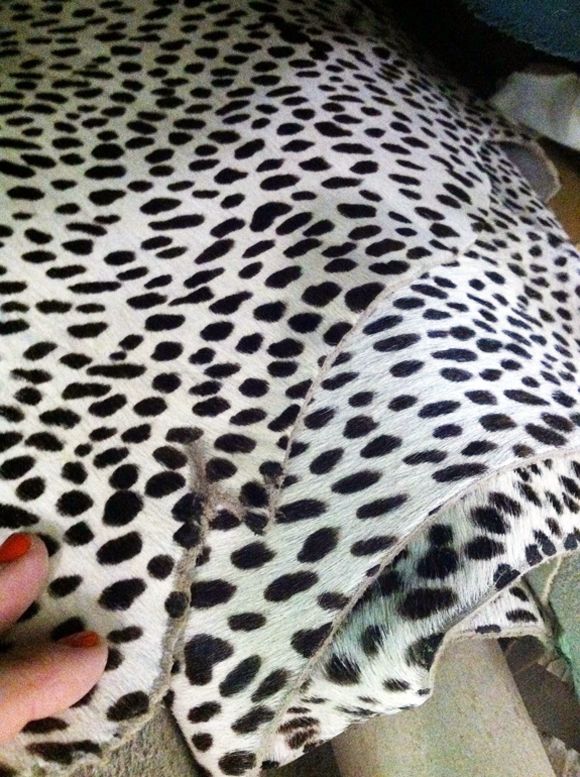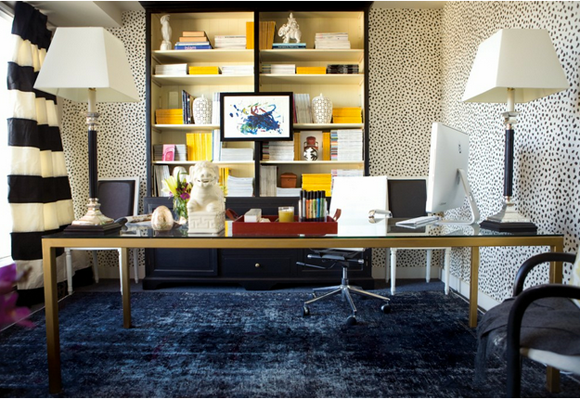 Meredith Heron used the pattern in her office
here
. So, so good! I love this space.