Well, somehow the week is over again. It was another busy one. And it looks like things won't be slowing down anytime before the move. My site is FINALLY getting redesigned (hallelujah!) and there are two photo shoots to get done (and we also might shoot the loft – TBD). I keep wishing it were time to move to the brownstone already, but then I think about all the has to get done and I'm thankful for the extra month or two. Speaking of the brownstone, isn't our neighbor's door amazing? That cobalt blue is incredible!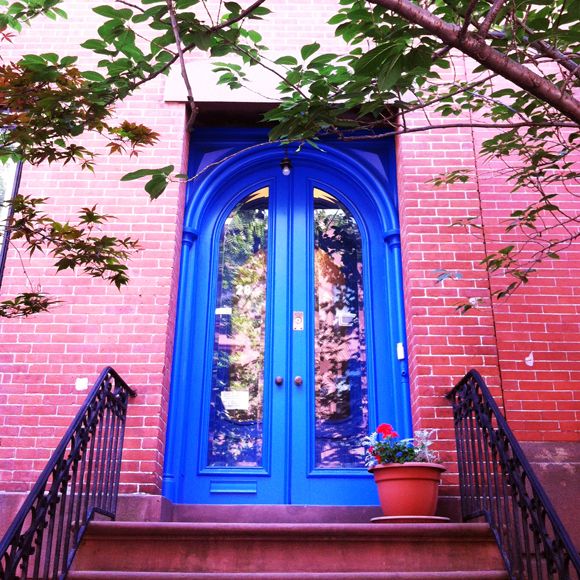 Yesterday I went out to Paramus, NJ to shoot a commercial spot for IKEA. I was their 'design expert' which was fun. I've only done a little bit of camera work over the past year, so I'm still finding my legs there a bit. I'll let you know when it airs, but don't judge me too harshly! It's so much harder than it looks. Hats off to you all that do it for a living!
I definitely got a lesson on what not to wear. I started out with that sweater/floral skirt combo, but the floral pattern clashed with the floral duvet on the IKEA bed (duh, Jenny!) So I came out on set all mic-ed up in a bright fuchsia dress and soon learned hot pink = no bueno. I guess the color doesn't read right? Everyone had to stand around and wait while I changed into a chambray shirt and those patterned red silk pants (which I think they weren't all that thrilled about because of the small pattern). Ah well! Lesson learned.
I got a limo ride home, which felt SO SILLY. But then I stretched out and took a full-on nap during rush hour traffic all the way down the FDR and decided I didn't mind the limo. :)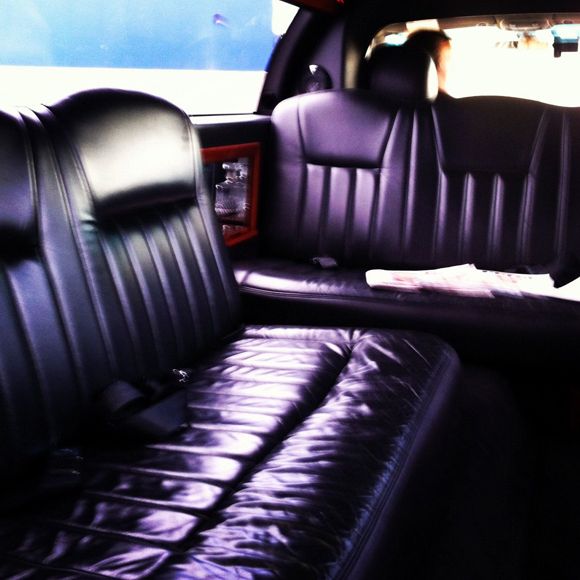 What's on your calendar for the weekend? My sweet brother-in-law and his amazing wife are staying with us for a couple days. He's starting a new job here in the city (hooray for more family in the city!) so they're trying to find an apartment, which is an amazingly painful process here. We're going to take them to dinner tonight and hopefully Kenzi will want to do a little flea market shopping with me and Heather in the morning.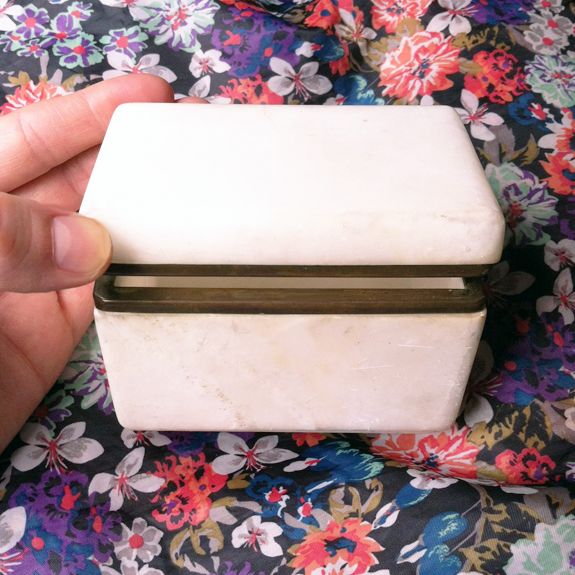 I've been getting some great things for the brownstone lately, so I'm hoping my good-shopping-luck streak continues! I've been trying to focus on the bigger pieces we need for the space, but I always get side tracked by little trinket boxes. Especially stone or beautiful wood inlay boxes. I bought this little marble box last weekend. It's 1930s French and I love how simple and elegant the lines are. Just needs a little wipe down.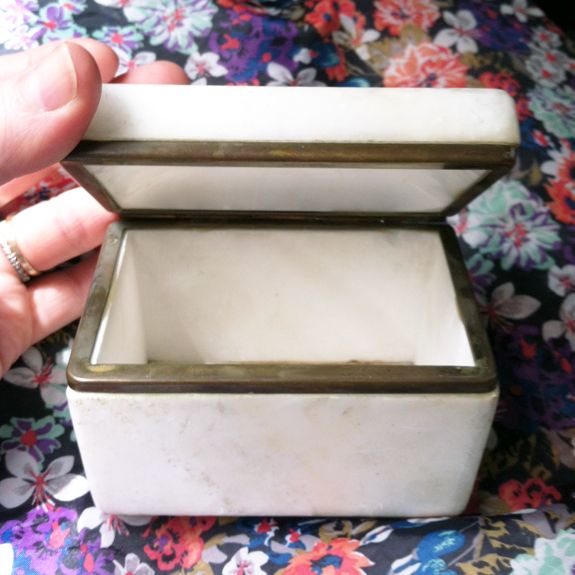 Look at me, so chatty today! I hope you have a great weekend!
xx