I fell in love with this $190 trash bin featured in the June 2012 Elle Decor, but I figured I could make my own. I finally got around to doing the project this weekend using a $3 Target plastic trash bin that I randomly saw at a thrift store.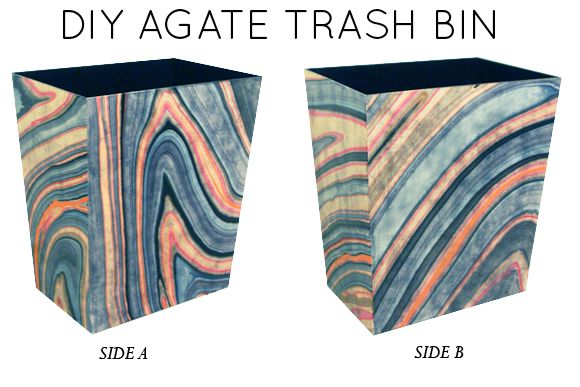 I actually had bought a round bin for this project a few weeks ago, but realized after the fact that the project really only works on bins with squared off sides, or else there's no fooling anyone that that marbleized paper could be real sheets of agate.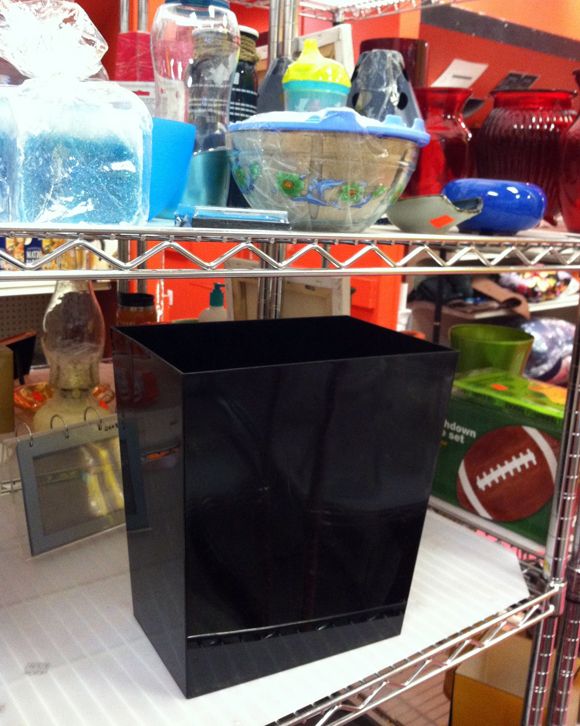 I bought the paper from Paper Mojo for about $5 ages ago and used it in a frame for a while, which was pretty, but I was fine with giving it up for this project.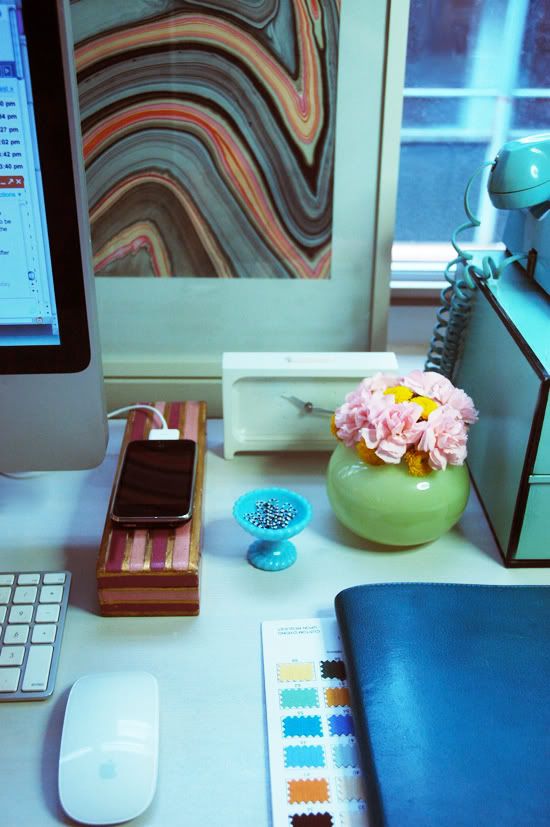 When you're ready to get started, look at your piece of marbled paper (I only needed one sheet for my whole trash bin), and figure out which pieces of the pattern you want to feature. Keep in mind that it looks best if you can alternate the direction of the swirl on each side of the bin.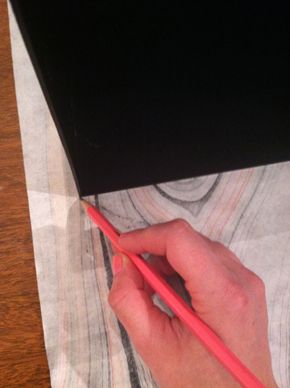 Use just a pencil to trace out the sides while holding the bin perfectly still. Cut out the pattern directly on the pencil line. Your cut pieces will end up being a hair to big, which is just what you want – a little overhang.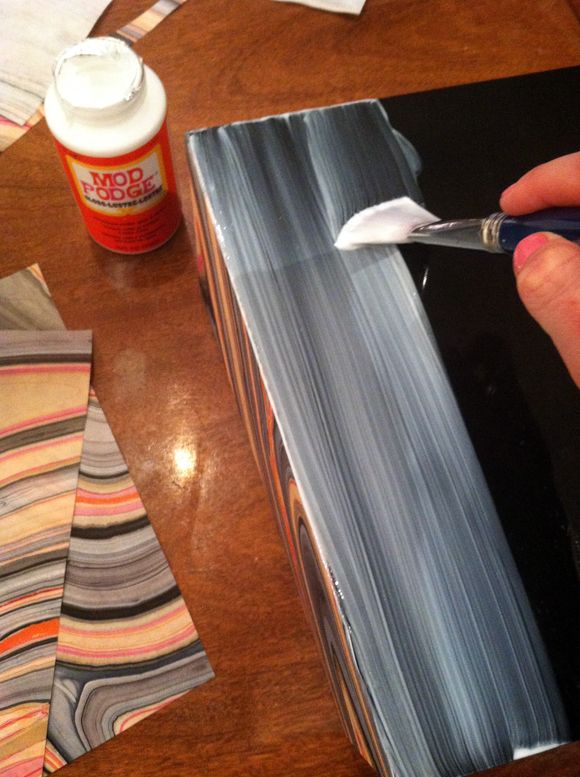 Use a soft brush to put down a layer of Mod Podge (no need to prime or sand first – just a clean surface) and then carefully lay the paper piece down. The top edge of the paper should be perfectly flush with the top edge of the trash bin, but the three other sides should have a little overhang.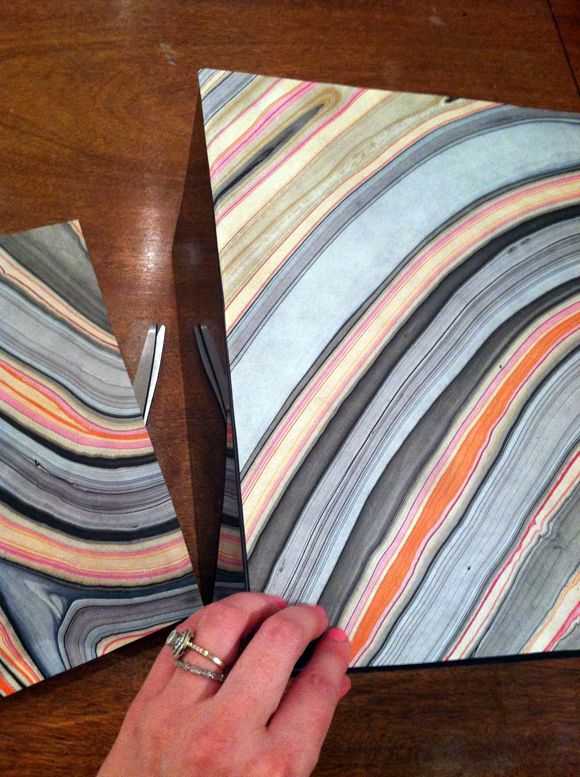 When the top edge is perfectly centered, use your hand to smooth out the paper. Make sure there are no air bubbles. It's okay if there is a little mod podge spillage on the sides, that actually helps the extra paper on the side lay flat.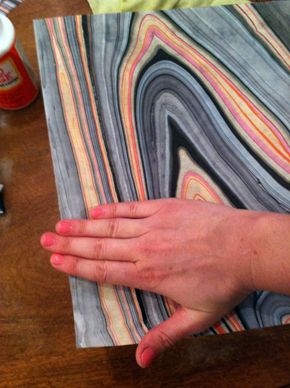 Don't forget to crease the bottom edge under too.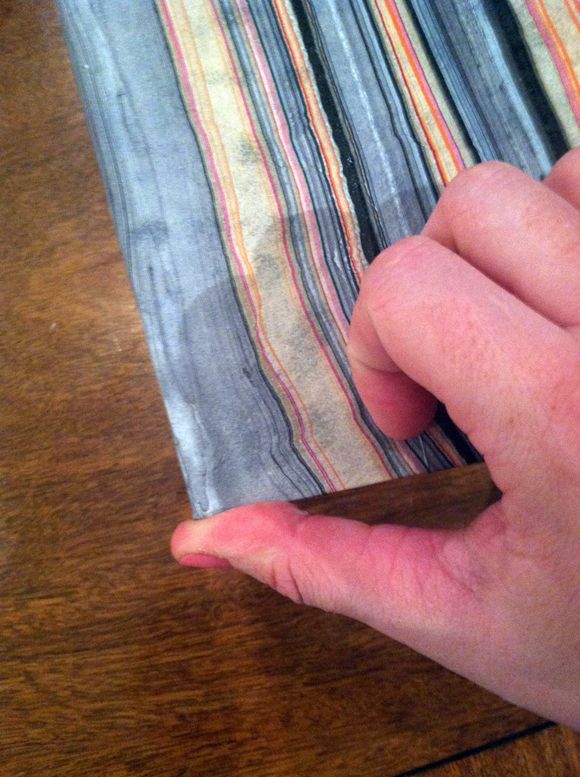 I let the pieces dry for an hour or two and then I sealed it all with a top coat of mod podge.
One lesson I learned for next time: use a light or white trash bin. The paper is pretty thin, so my finished project is a little blotchy with the black base peeking through. A white base would have been clear and bright though. Bummer.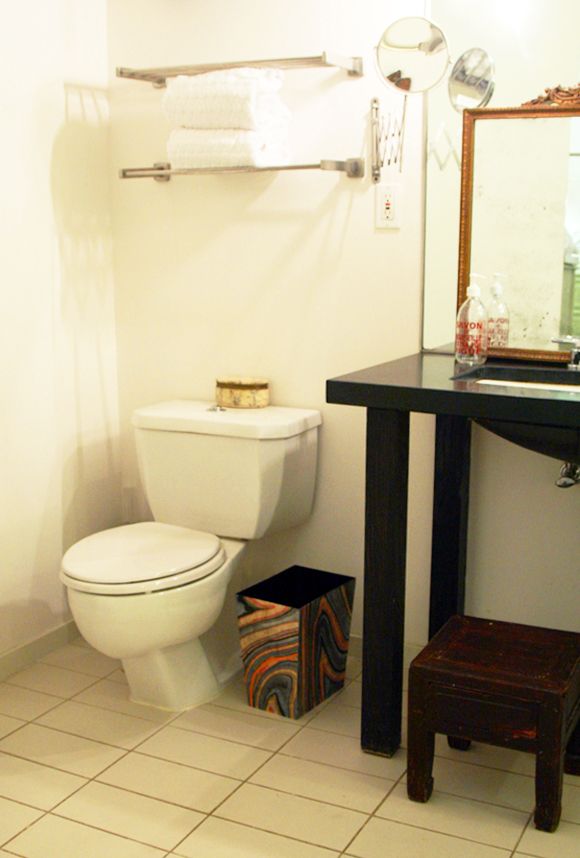 Still love it though and am glad I tried the DIY route and saved the $190! Plenty of other places to spend that money these days. :)