My favorite way to set a table is a really basic, solid color dinner plate with a fancy, colorful, patterned salad plate layered on top. If it's Thanksgiving or Christmas, I like to pull out the gold chargers and the table linens. It's sort of fool-proof and even fun to set the table with this method. It's just a matter of figuring out which salad plates will we use this time and what the flowers will look like.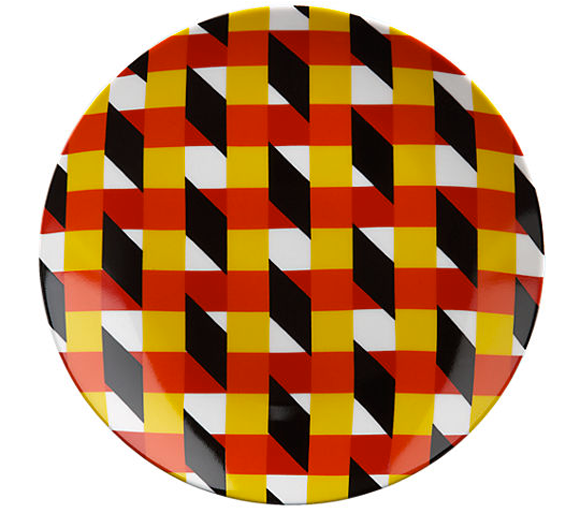 So whenever I come across salad plates for a fun price, I have a hard time passing them up. It was pretty much impossible for me to not buy these tumbling blocks porcelain plates from CB2. $2.95 each! Won't they be perfect for outdoor dinner parties this summer? Eight are on their way to me (along with a couple of these (cute hostess gifts!) and a handful of these (love yellow!)).
How do you set your table? Do you have one china set or many? Growing up, we used my mom's beautiful wedding china for holiday meals and sometimes just for Sunday dinners. I always liked that my mom was willing to use her nice china often, even when we were young kids.