I find myself falling down the design rabbit hole a lot lately. I've been looking for a red spotted fabric for my girls room. I was thinking of Les Touches in red, but the background is a little more tan than white.
Then when I was shopping on the Furbish site the other day, I saw this little swatch on the mood board on the home page and remembered how much I love Quadrille's Rio fabric. The color in real life is more coral than red (I think they actually call it 'Shrimp'), but it might just work for my purposes.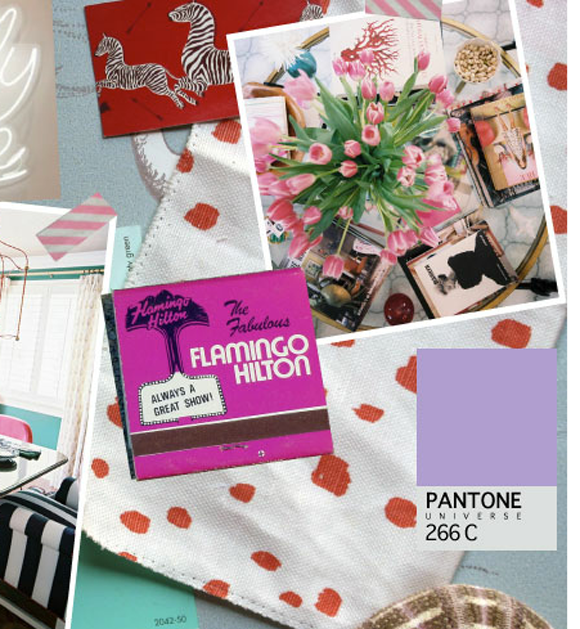 Check out how great Rio looks in black and white. Good stuff.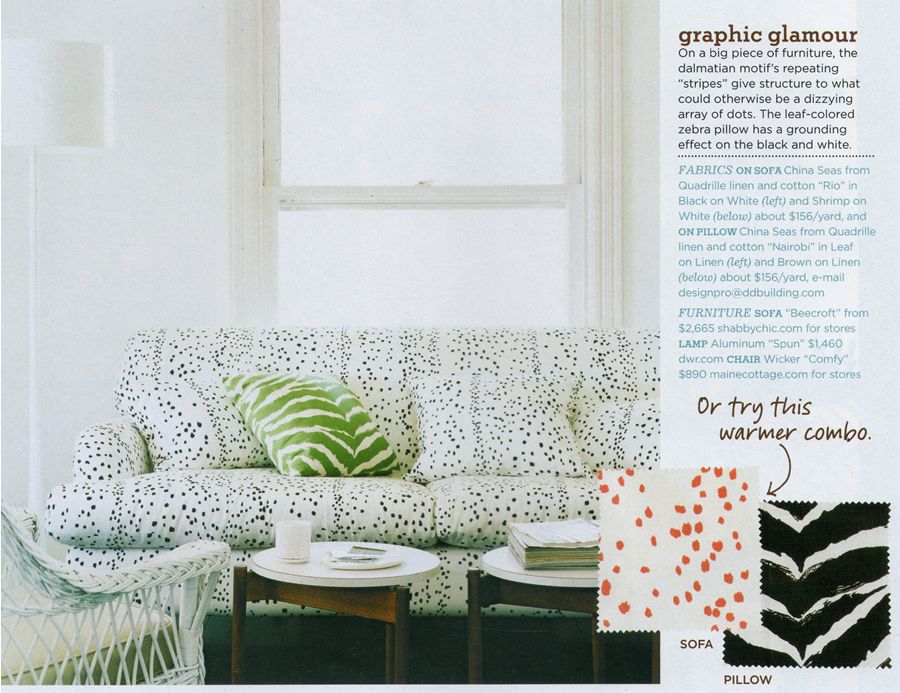 domino
Reminds me of how much I love KWID's Confetti fabric. PS if you're looking for a great pair of slipper chairs, House of Pemberley is selling a gorgeous set all done up in Confetti. The price is a STEAL considering the cost of the fabric!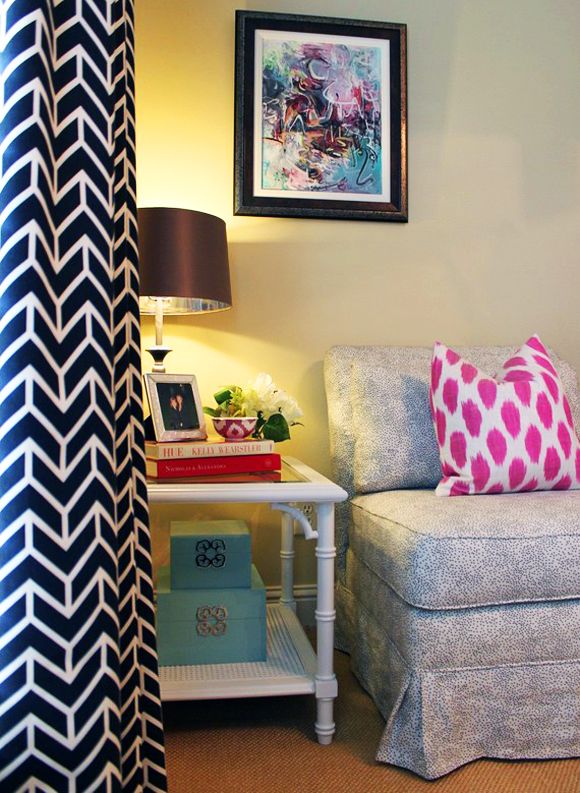 Which, by the way, if you love the small dotted look of the Confetti fabric, I think this fabric for less than $9 a yard could be a great substitute. I'd use this lighter weight fabric for curtains, pillows or a table skirt.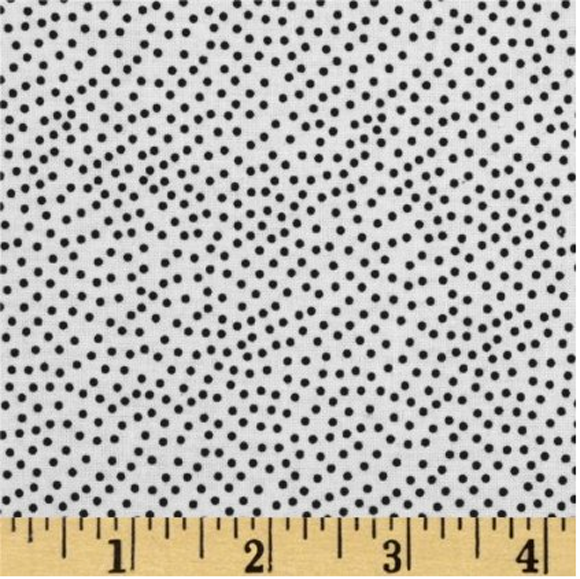 PS Another spotted look from the Quadrille site! (the squares fabric in the background is theirs) The image is from Celerie Kemble's new book Black and White (and a Bit in Between) and what an easy DIY this lampshade could be! Just splatter a linen shade with some watered down black paint. But be sure to practice a little first to get used to the right moves.
And don't forget the ribbon trim. I think it makes all the difference in the look. I trimmed out a shade just like this one ages ago (here's the post from early 2009. Dang! I've been blogging for a long time!). I wonder if I still have that shade somewhere so I can try this splatter paint idea…
See!? Design rabbit hole!