Here's the lovely and talented Colleen with our next installment of Copy Cat Design. And it's a good one!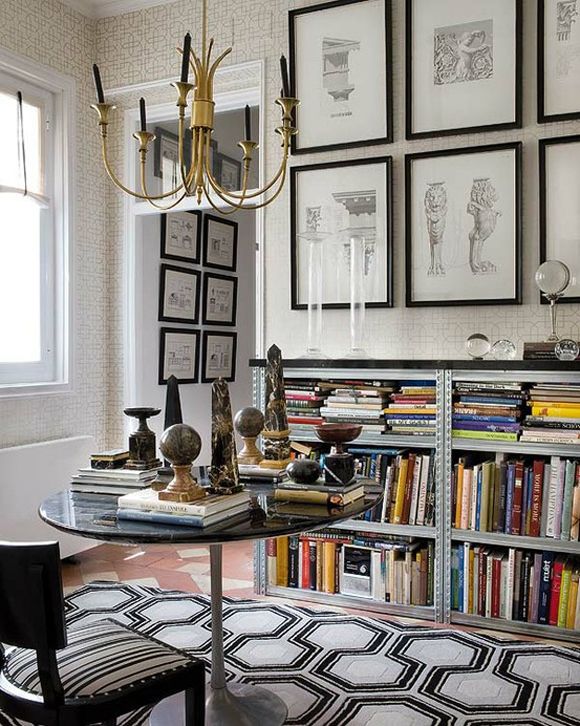 This little library by Raul Martins is chock full of great design ideas, so let's get started!
Replace the shades on this chandelier with
black shades
, to repeat the black and gold motif.
A grouping of crystal balls on a bookshelf looks ever so chic.
Look closely and you'll notice these shelves are industrial shelving units, topped with a black marble slab. Such an excellent storage solution!
Framed architectural sketches are so fitting for a library. Botanical diagrams would be lovely too.
More intriguing objects for a grouping!
I firmly believe a library shouldn't have too-comfy chairs, otherwise you end up snoozing more than reading. It's for your own good!
A book on which to place an obelisk.
You could buy a
Tulip Table
with a black marble top, but I actually prefer the contrast of the white table.
Here's another brilliant design trick: the wallpaper pattern mimics the one on the rug, but it's low contrast, allowing the rug to take center stage. Repetition: your design friend.
A high contrast geometric rug punctuates the repetition of black throughout the space.
PS More Copy Cat post here.