Well, the walls and doors have all been painted! The workers finished over the weekend and we unpacked and did a few small projects. Mostly we recooped from a crazy couple weeks and enjoyed a little family time in our new neighborhood. It was a great couple days.
I really loved coming home to my new Cabbage White walls and Pitch Black doors.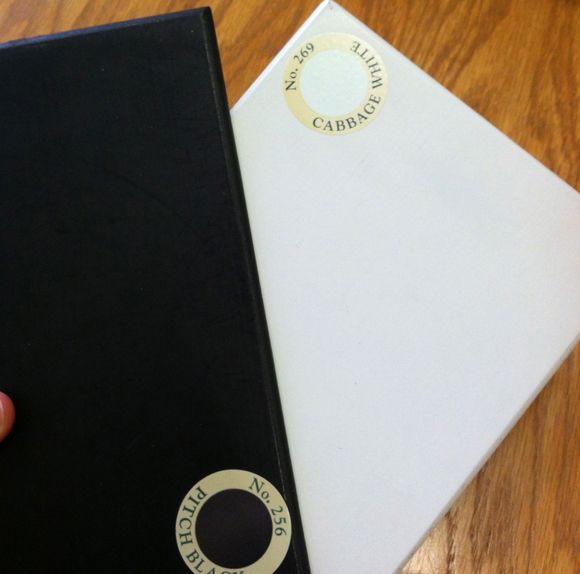 Here are a couple before shots from the east side of the living room and with the old green accent wall. The room has a barely working fireplace. I guess it smokes like crazy even after having it professionally serviced?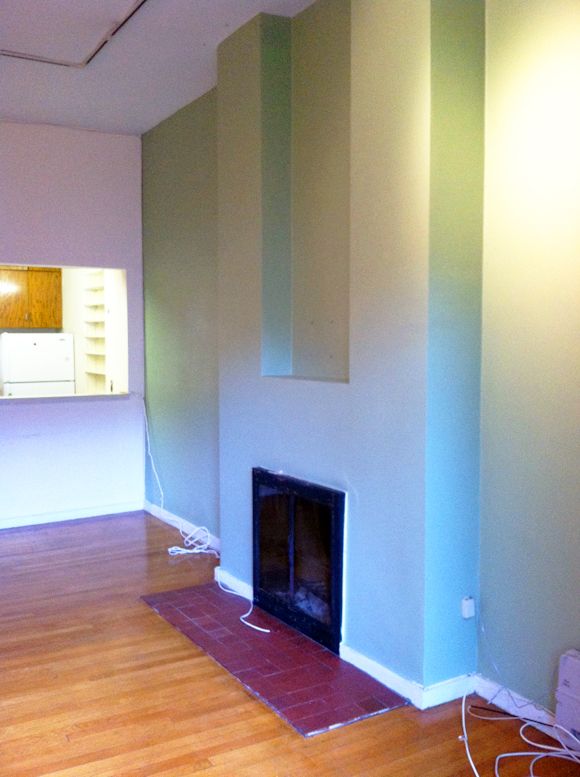 Between that weird nook/mantle situation and the ugly hearth and box, I have no problem with putting a sofa in front of the smoking fireplace and totally making the whole thing disappear, but the mantle nook is proving to be a little more of a challenge. I was thinking about patching the hole myself with drywall, but I worried that the patching job will be pretty obvious.
This photo below is the closest to the in-real-life new wall color. To the far right you can see the old cream that was on all the walls (but the green accent wall). The beige-y cream made the whole house look dirty and tired.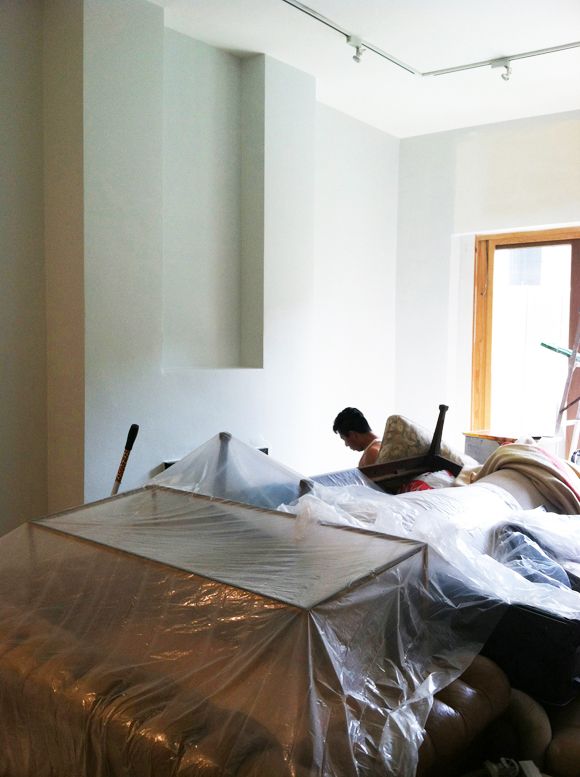 Last week we filled the walls on either side of the fireplace with bookshelves (more on that soon!) and I'm thinking a big mirror in the center between the bookshelf walls would be really pretty. I came across this photo from Better Homes and Gardens and thoughts I could maybe do something with mirror tiles and do an antiquing process to each one. I would install the tiles on a large piece of plywood and then hang and trim out the board over the gapping mantel nook. I think it could look really good!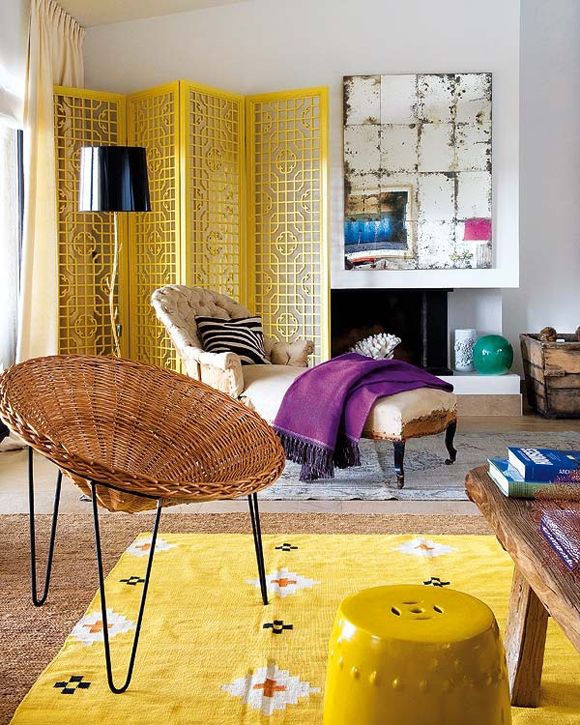 Or do you think I could patch the nook with drywall seamlessly and just hang a large antique mirror?