With Labor Day right around the corner, we are trying to get the back yard in a better place so we can enjoy the last couple weeks of great weather. We're really anxious to get a grill out on the balcony for some end-of-summer barbecues! But right now, the balcony is anything but welcoming. There's no lighting out there, so the party ends fast when the sun goes down, and worse, the ground is covered in decades-old astroturf.
I pulled back the astroturf today and the situation under the ugly astroturf was just gross. Lots of old and chipped glue.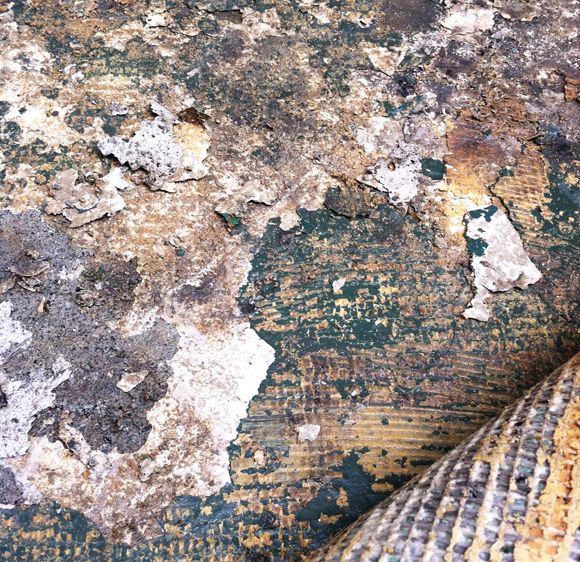 I scraped up some of glue and a lot of it came off after only a couple minutes of work. I think I'll buy a better scraper and maybe rent a wire brush grinder and see where we sit.
I've been looking into different types of concrete filler/resurfacing products and it looks like getting a cheap and easy-to-mix bag of thin set is a good way to go. I'm not necessarily after a perfectly new floor, just something a little cleaner and more smooth… because I have a little floor painting idea that I just can't get out of my brain…