This post is brought to you by Nestle Toll House Birthday Sugar Cookies. Bake some birthday love.
I have some good news to report! We're about four days into the Great Sod-Laying Experiment, and so far, the sod looks to be thriving. Not much yellowing or wilting. I'm so relieved because we have a playhouse to install!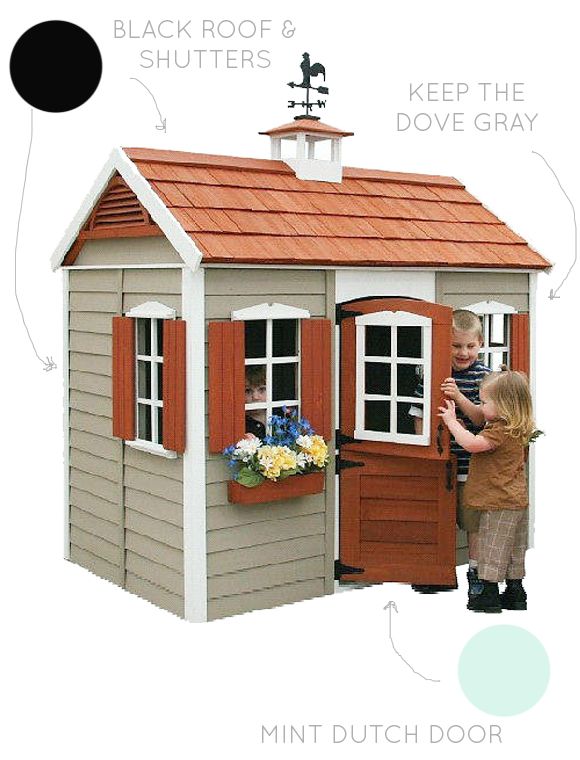 It's much cuter in person, though (and I'm sure you already guessed this) I'll be painting it. :) The second the sod is ready, we'll be moving the playhouse to it's spot in the yard, which is good because we had some plans this weekend!
Before it gets too cold, we thought it would be fun to have some people over. This weekend we're going to be throwing a very small and pretty simple birthday party for some of our friend's kids (mostly girls). There will be an equal number of adults at the party, so there needs to be a little bit of something for everyone. I'm still in the planning phase, which is not good considering the party's in just a couple days. But here's what I have so far and I'm sure the rest will sort of create itself while we're in the moment.
My girls have been on a flower crown-making kick this summer, so I thought it would be fun for them to teach their friends how to make crowns at the party. Nothing says garden party like little girls running around in flower crowns!
We're going with a late summer/early fall-feeling color palate: peach, coral, mustard, burgundy, black and cream. Maybe a little mint for good measure (though that might show up on the playhouse dutch door!). I'm thinking I'll make a couple strands of garlands to help soften the unfortunate bare wood fence situation. I want to keep the food really simple – just desserts. Probably cookies with homemade ice cream. And maybe some cute milk jars?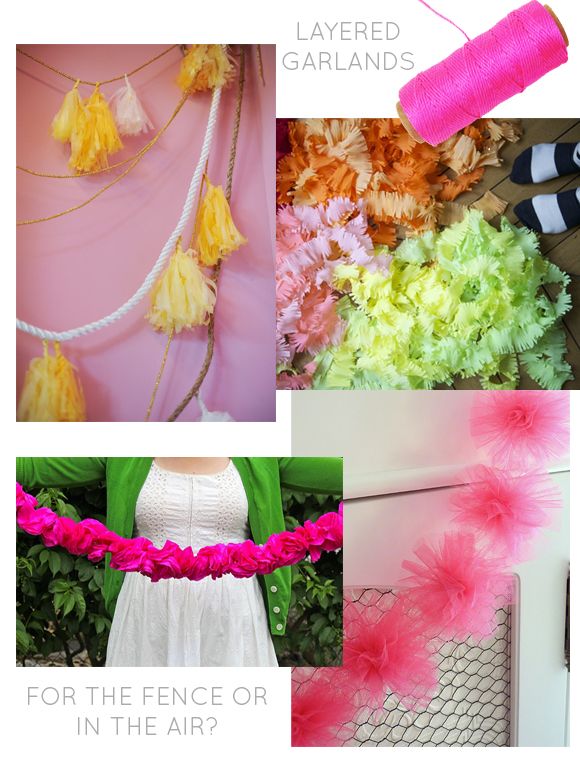 Have you seen any really cute, relatively easy party ideas around the web lately? I've started a Pinterest board with some of my ideas. I'll be adding to it this weekend, if you want to follow along. I'm off to go buy more seating!