I'm working on a really fun rug DIY right now that I'm excited to share with you next week. It's a rug that will be layered on top of my two braided jute rugs from the ABC clearance basement, originally made by FibreWorks. I thought today I'd report back to you on how those rugs are holding up (since we've been using them for about two months now in our main living space).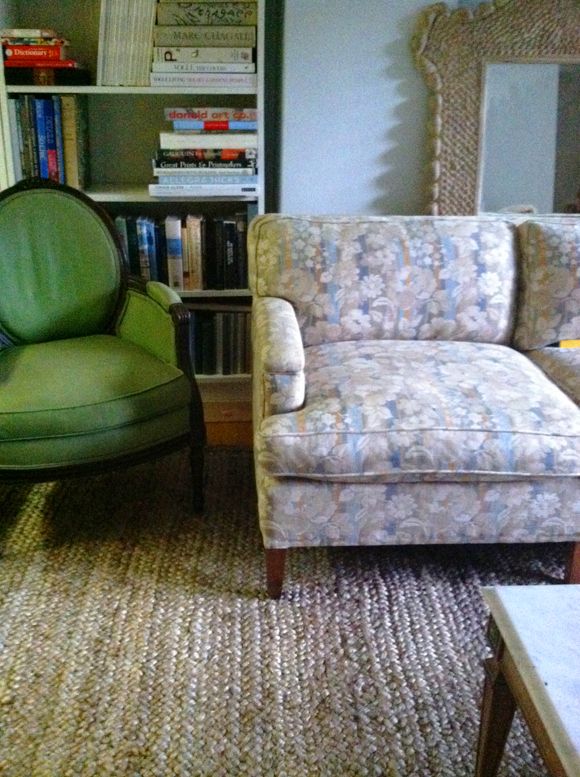 Long-time readers will remember when I had a BIG problem with a jute rug way back in the day. This rug I've been a lot happier with. I know now to only use a dry rag or this powder to clean up messes (though I've only had to use the powder once). For good or for bad, this rug hides a multitude of stains and crumbs. I give it two thumbs way up.
If I had to give any teeny tiny complaints, it would be that the rug sheds just a little bit. But pretty much every rug does in the beginning. It's really not bad, and if anything, just encourages me to vacuum up all the hidden dirt I'm not seeing! :)
Since the living room is long, I was able to buy two 8×11's and save a ton of money over going with a custom size. I used upholstery thread to bind to two rugs together.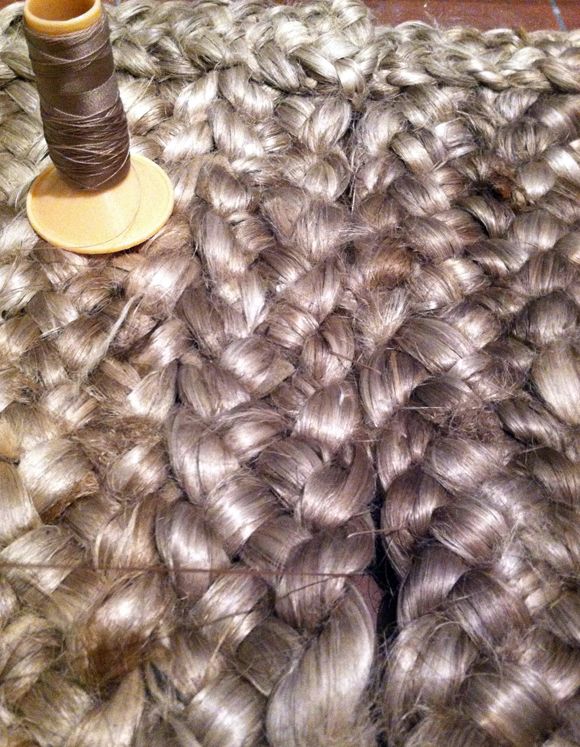 I started with the part of the rug that goes under the sofa, and after getting the hang of it, I found it was best to stitch mostly in the middle and the underside of the rugs' edges, so the thread wouldn't be visible, and then I pulled very tight on the thread every foot or so. It's almost impossible to tell where the seam is in person! The weave makes it so the two edges fit together like puzzle pieces.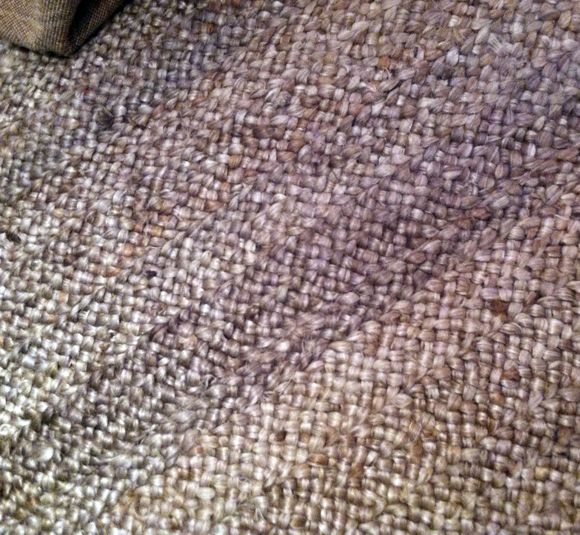 If you need an odd-sized, large natural fiber, and don't want to break the bank, try binding together the IKEA Tarnby (or Pottery Barn's Jute). Also, I think the ABC clearance basement still has some of the FibreWorks jutes left? They have sales often, so wait until they are 30-50% off.