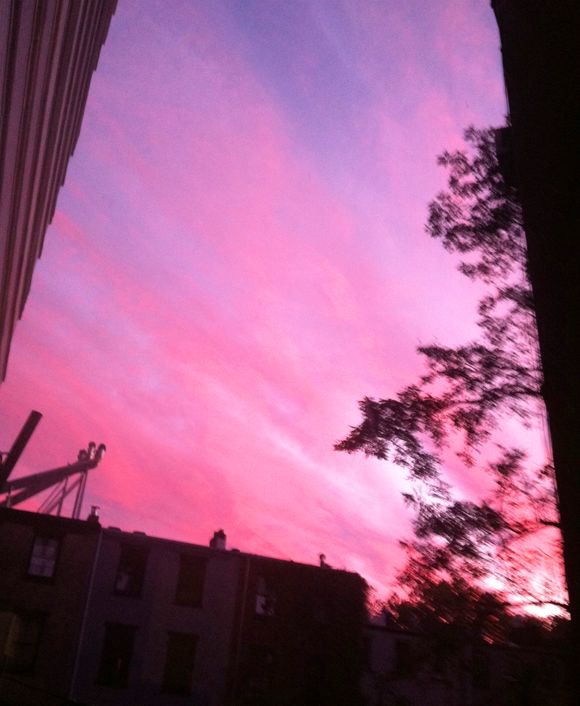 Finding this lovely photo on my phone was a surprise. I think Grace was impressed with the gorgeous sunset and felt the need to document it. :)
Hi friends! The hurricane blew through here, and we're still safe. Things have been a little crazy as you can imagine. We are housing out-of-town guests as wells as family who were evacuated from the flood zones in Manhattan, so at least we have lots of great company at the brownstone! It's looking like it will be several more days before the city will be up and running again. I'm hoping we'll have internet tomorrow though and I'll be back to posting like regular.
How did you fellow east-coasters fare? It's been heart-breaking to see so much destruction to our friends homes and apartment buildings. We're feeling lucky nothing major happened to us.