In the past I've not always been an easy style fit for most of the home offerings at Urban Outfitters, so I don't check out their website regularly. But I popped over last week and ended up buying a bunch of things. (A lot of it was on sale, too. Bonus!). I can't believe all the cool lighting they have right now. Floor lamps galore.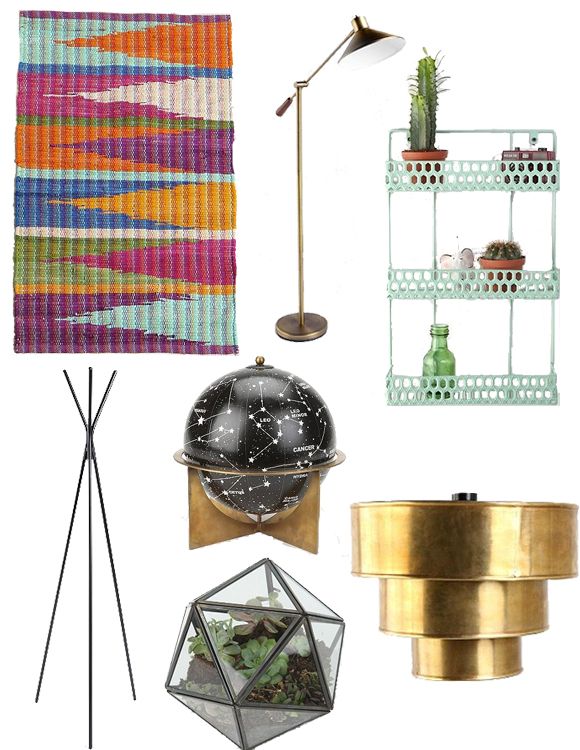 Ikat door mat // Brass floor lamp // Mint hanging shelf // Tiered brass chandelier // Faceted terrarium // Tripod coat rack // Constellation globe
The robot bank below is really cute in person and the girls love it (are your kids obsessed with piggy banks like mine are?). I'm also so excited about those cute brass sconces. I bought a pair for Heather's room redo – they were only $29! Total steal.