I loved this bed project when Whitney of The Avarice blog submitted it, but it seemed like an extra great time to post about her idea since we were just talking about daybeds. This is such a easy and affordable way to get a large daybed for your home. Wouldn't this exact bedframe with a tailored mattress cover look really cool in a large living room across from a broken-in vintage black leather sofa and a pair of linen-upholstered chairs in an edgy shape? AND how great is the same bed in a little girl's room? Such a versatile piece!
Whitney's daughter, Lilly, has a small bedroom and the pair of vintage twin beds that Whitney bought at auction for $70 would not fit side by side in the space, so she decided to make just one bed using the two headboards and two of the four rails.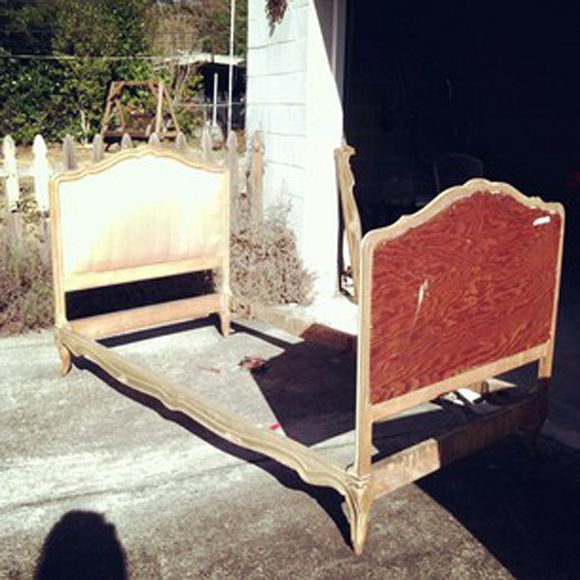 Whitney said she's usually up for a light upholstery project, but this one was a little larger than she was willing to undertake. So she had the beds sprayed white and sent off to her upholsterers with four yards of yellow cotton velvet. Whitney also sent in this chair that she found for $10 at the thrift store. She went with a polkadot Sunbrella fabric with a contrasting welt on the chair. Outdoor fabric is always a good idea in kid's rooms.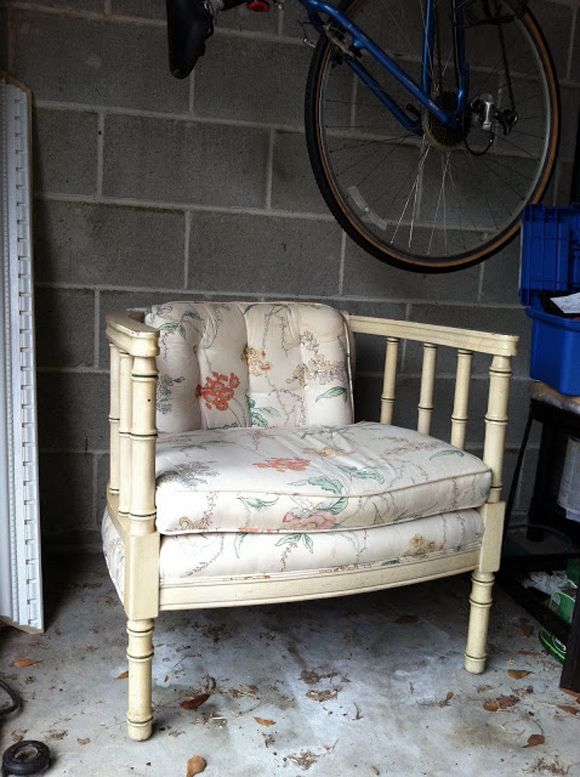 Both pieces turned out so well! I love the yellow velvet, and what a smart idea to put the two headboards together! I have a
pair of tufted twin-size headboards
that could work perfectly for this project and now my wheels are turning! (You can also check that post for tips on DIY upholstery for framed headboards, in case you're hoping to tackle a similar daybed project on your own). I'd have to figure out a work-around for my lack of matching rails, but that could be as easy as a little moulding and paint on a standard metal frame (or something simple
like this wooden frame
).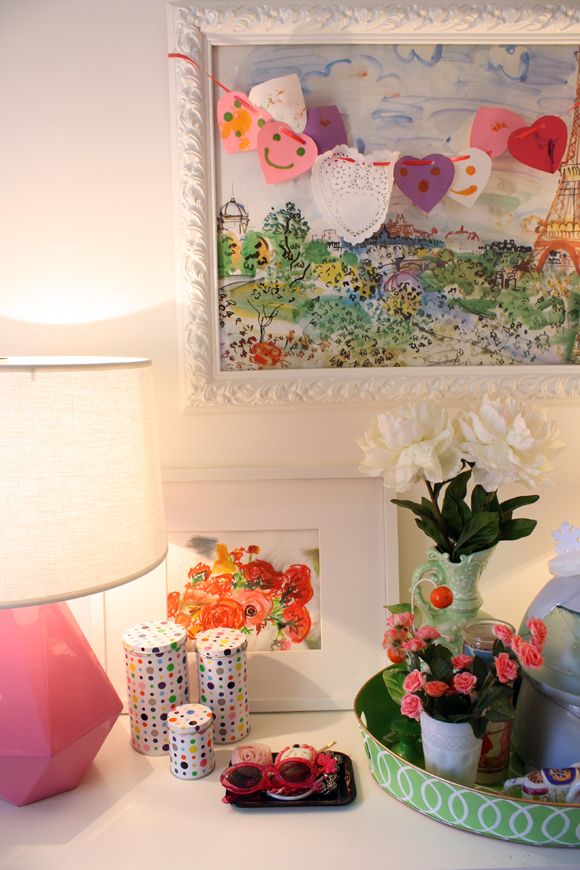 If you'd like to share one of your design projects on LGN, submissions can be emailed here. Thank you!