I get asked a lot about where to buy good metallic linen. I always have pointed people in the direction of Gray Line Linens in the past, but they recently came out with some new colors that are pretty darn amazing.
I tried to scan these in so you could better seen the color, sheen and texture (since the photos on the website are worthless), but if you need a very specific color, I recommend ordering one of the swatch cards here before place your fabric order.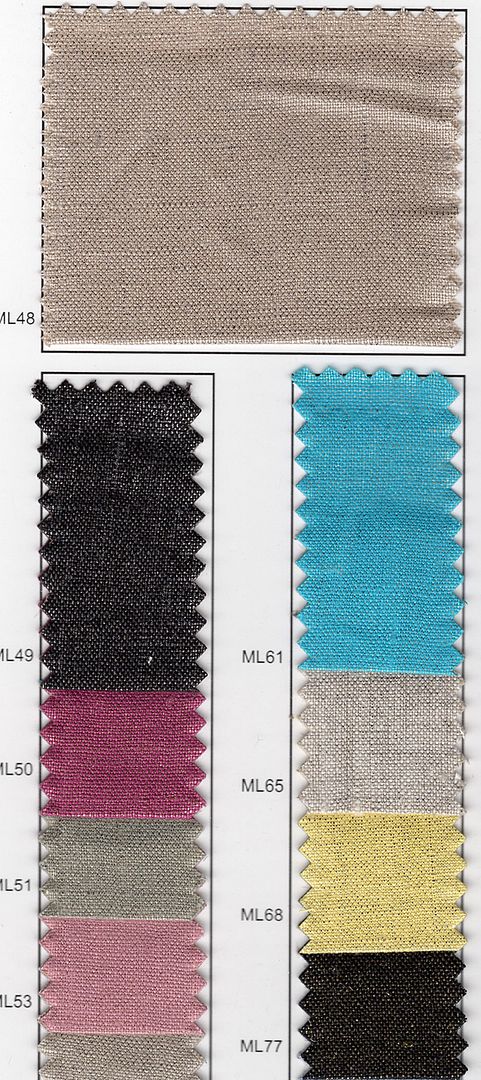 I'd say these are all heavy enough for light use upholstery (like secondary chairs, headboards, and obviously curtains and pillows). The fabric is so pretty in person – I wish the depth and shimmer were translating better!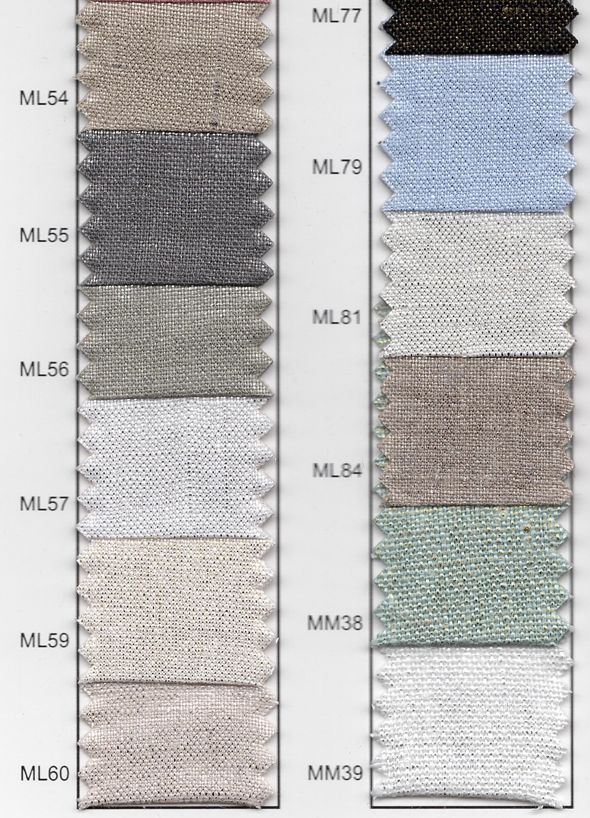 I'm thinking of having a summery dress made out of the yellow above (MM68). Wouldn't that be so cute? I have an old favorite dress that's on its last leg and I'm hoping my tailor can rip it apart to use as a pattern for a new one in the yellow.