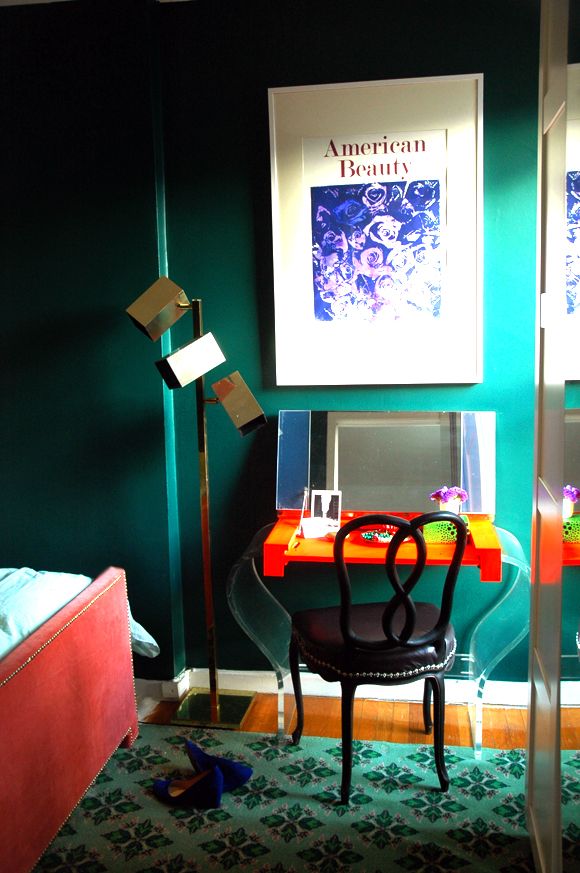 One of the things I was excited to pick up for Heather's room redo surprise was this vintage lucite vanity desk from the Chelsea flea market. I loved its cool shape and I liked that the hinged mirror top could fold all the way down.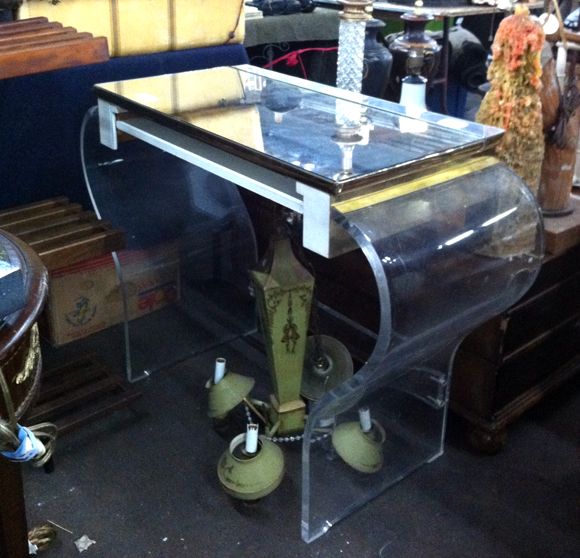 The laminate desktop underneath the hinged mirror was not in the best shape though and it was a dingy-looking cream color. So, inspired by the side table
in this image
, I picked up a little tub of neon orange paint at my local hardware store…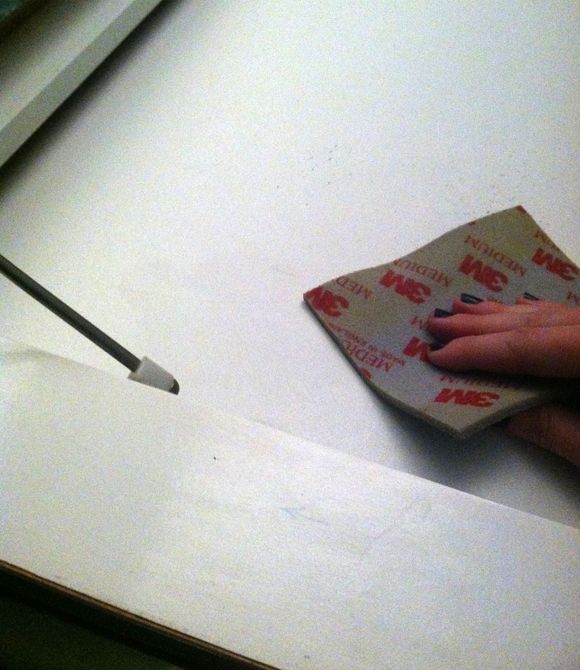 I ended up adding a little Penetrol to the paint to make sure there would be no brush marks.
It's hard to photograph neon, but the color is great in here – it's punchy and perfect for Heather's room.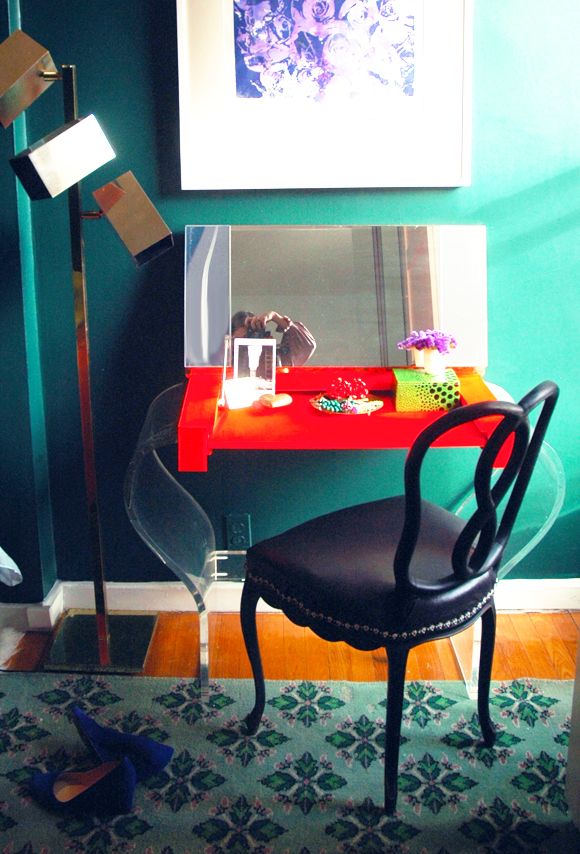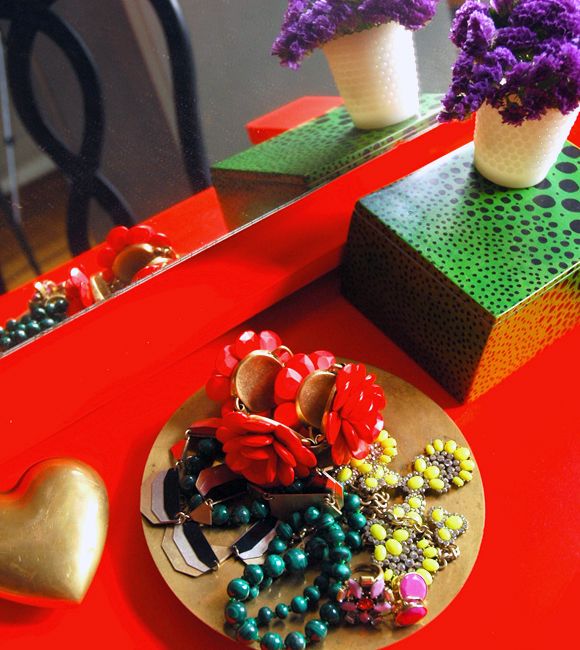 I picked up the brass cube floor lamp at the flea market too. And Heather and I picked out the art together.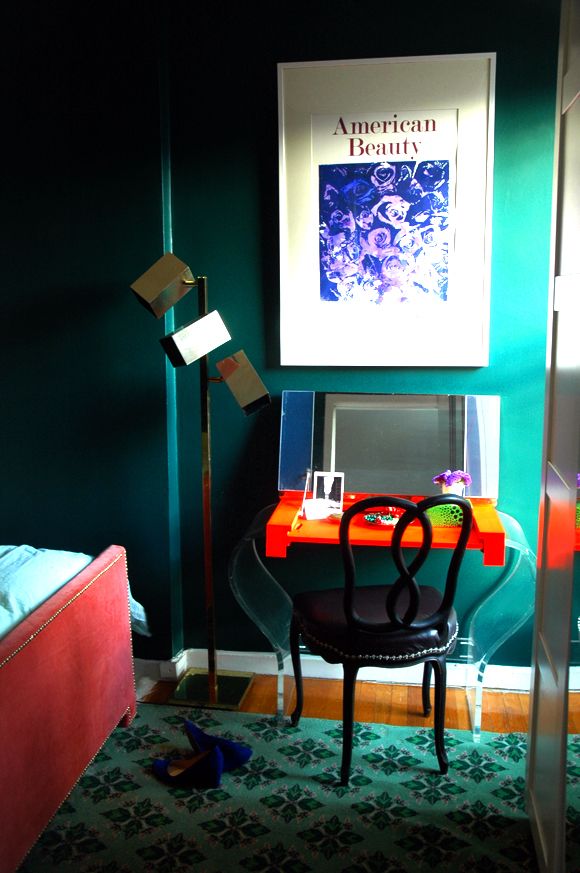 We both thought something in the purple-blue-indigo family would be pretty in here, so when we stumbled across these gorgeous (and affordable!) screenprints from the Vivian and Beverly etsy shop, we knew our search was over. (PS I think I need the flamingos print too and maybe the zebra?)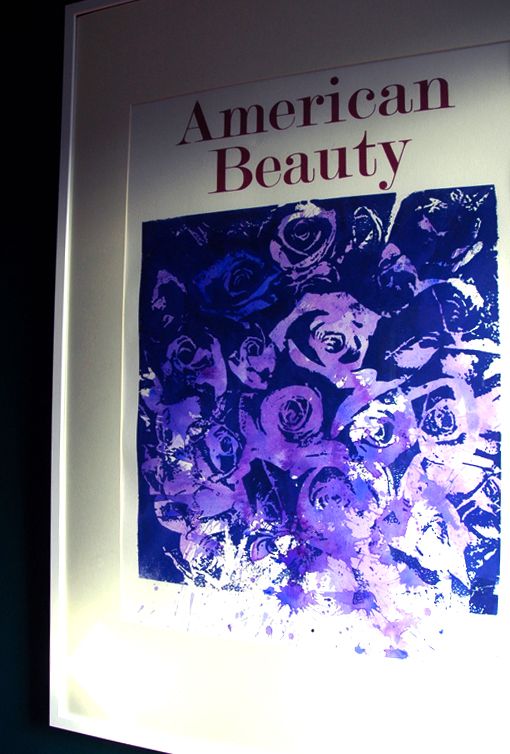 I love the print and think it's a great color combo with the desk color.
Also, I like how the bright orange is a more intense version of the
orangey coral velvet bedframe
. I think the "tone on tone for a cohesive room" approach works even with neons! :)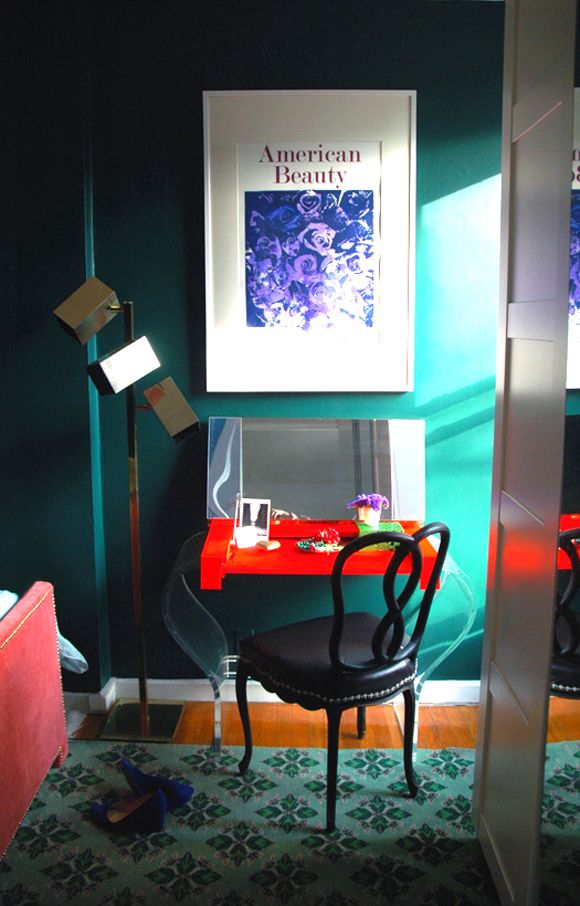 I know it's a bold look, but this is a pretty contained application. Plus, how easy will it be to change up when we tire of the color? It's usually a good idea to do more neutral/classic colors on expensive upholstery, but paint is such an easy way to try out color trends without making a huge commitment
So, what's the craziest painted piece you have in your home?
(PS If you're struggling to find a good balance of painted pieces to stained wood pieces in your home, I usually suggest a 1:1 ratio. A little too heavy either way feels unbalanced to me. What do you think?)