I'm a big fan of old encaustic tile used in kitchens (I'm using a repro version in a laundry room project). This kitchen from Kristen Buckingham that features the prettiest encaustic floor tiles, will always be a favorite of mine.
So I was excited when Jessica from the Eagle's Nest blog (and the woman behind this amazing hardware line) emailed to share this cool project she tackled in her kitchen. The brave woman glazed her concrete floors: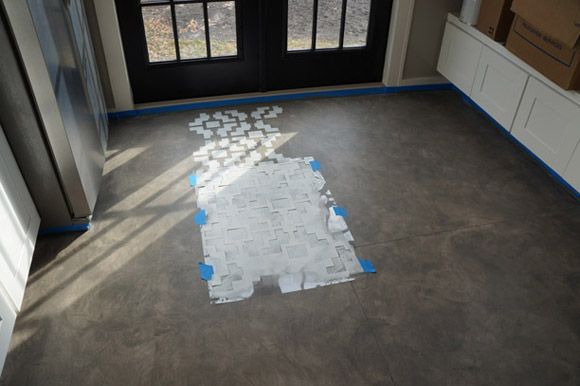 And stenciled on a geometric pattern (with several layers to the pattern!) and then gave the whole thing a glossy seal. Jessica gives the full rundown on her blog here.
I love the after photo and think the pattern on the floors really brings that space to life. Great job, Jessica! :)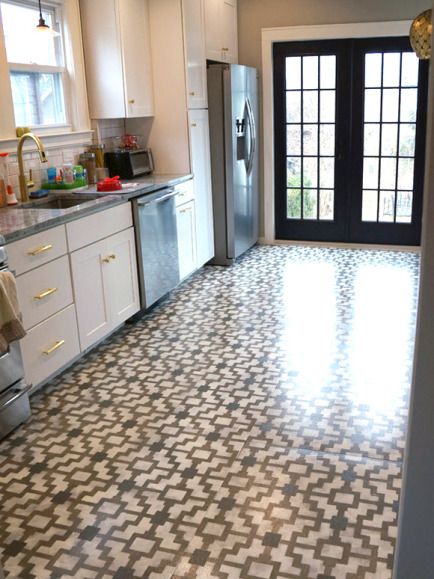 If you have a project you'd like to submit to be featured on LGN, email us.