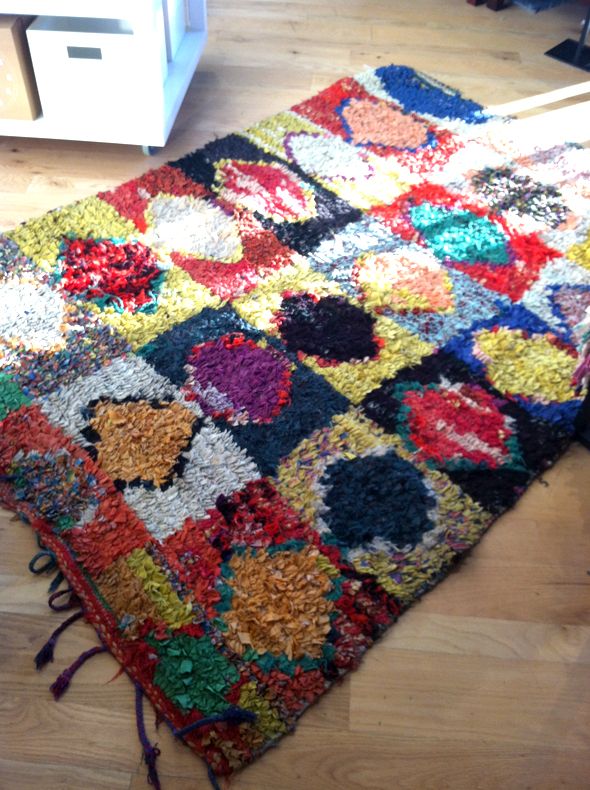 Speaking of new rug purchases, I've started doing work again on the girls' room lately. About a month or so ago I ran in to West Elm to pick up some things in the Market section (so good) and I saw two or three of these vintage Moroccan rag rugs from across the store. Moroccan rugs of all varieties are always so expensive so I was thrilled to see these marked way, way down.
I love the texture to these rugs. You can often find them on eBay, but I loved that these had been completely cleaned. Not a speck of dust or a trace of musty odor on these.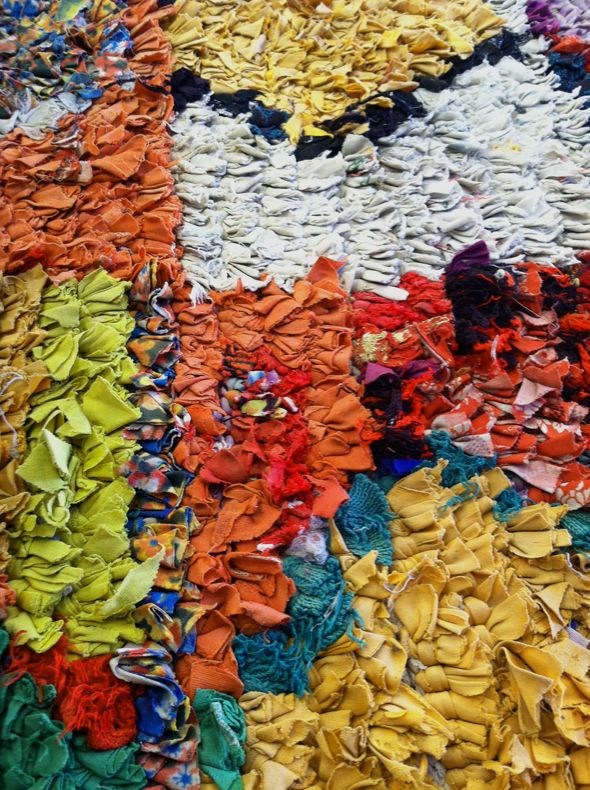 I was really taken with this one with the smaller pattern, but the size was too long for my girls room.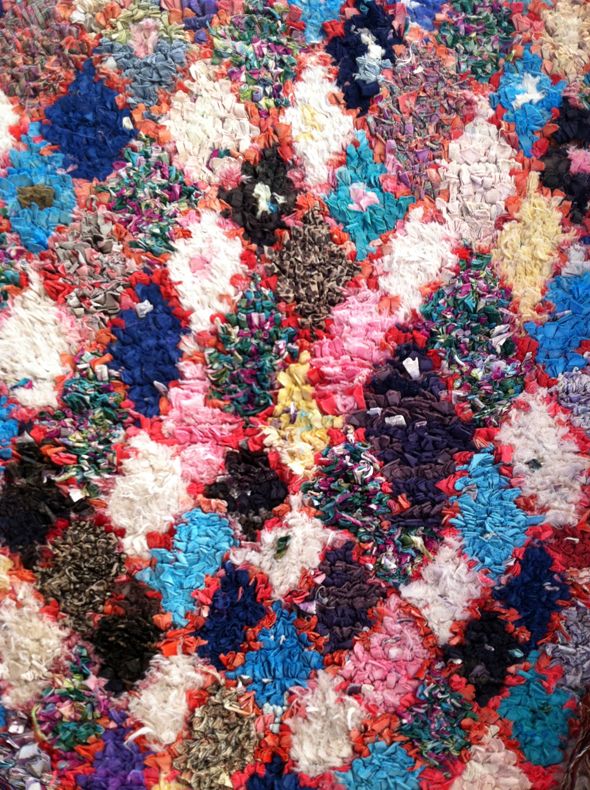 So I ended up getting the wider, shorter rug with the bigger pattern, which turns out is perfect for impromptu games of hopscotch.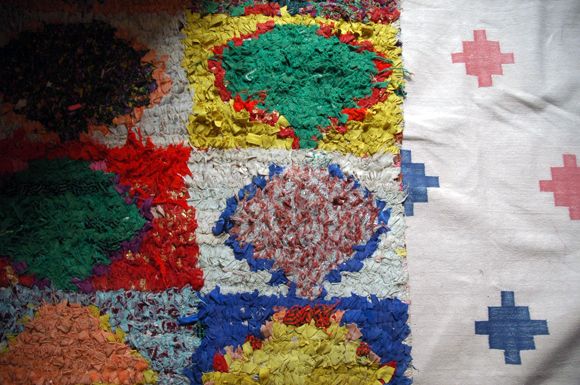 I layered it on top of the
Madeline Weinrib dhurrie
I picked up two years ago (that probably is due for a professional cleaning – I spy a crayon mark here!), and I kind of like how the shapes in the two rugs play off each other.
The off-white color is actually a metallic silver. Love it :)
I feel like this type of rug was just meant to be in a kids room, don't you think? It's soft and casual and charming. Also, when we forget to put Linus in his crate at night, he chooses to sleep here on the rug in front of the girls' bunk beds. What a guy! Protects babies and enjoys a good Moroccan rug.