I'm SO happy with the small changes we've made in the kitchen so far, which I'll be sharing soon. The paint is making a huge difference. It's crazy how a fresh coat of paint can make a house feel much more like it's yours.
You probably remember from the kitchen tour that we're planning a big kitchen reno in a year or so, and so I'm doing what I can to make the space pretty for now without doing anything major. Lots of cheap cosmetic fixes. I thought one big change I could do myself was take down my upper cabinets. At first I wanted to take all of them off and put shelves against the back wall next to the fridge as well as the walls flanking the windows. But the more I thought about it, I started to get worried that it would make the fridge look funny with the ceiling height. (For the first time in my life I caught myself saying "I wish these ceilings were lower" and then thought twice about it.) :)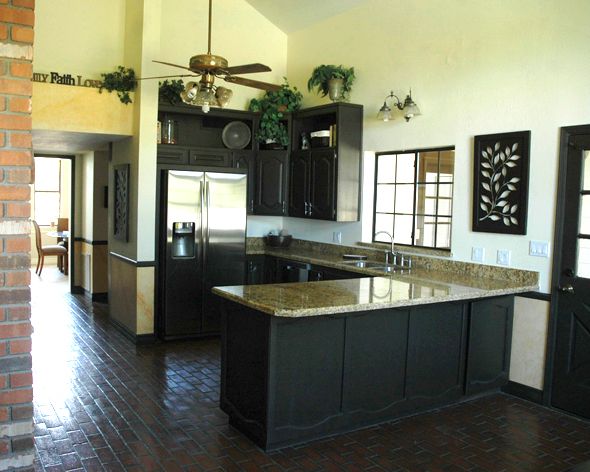 Also, I don't think I want allllll that much open shelving. We had a small shelf area in the brownstone that was just big enough to store the dishes we'd use over the course of a couple of days. There was no time for things to get that layer of kitchen grease-dust on them. So I think less shelving is probably better than more in my case.
(More after the jump…)

So now I'm thinking I'll keep the uppers that surround the fridge and the ones that hang in the corner (and paint and change the doors like I'm doing with the lower cabinets). There's a handy little lazy suzan in the corner cabinet that I'm strangely excited about having. But that first cabinet, just to the left of the sink will likely come down this week.
Then I'll install shelves of equal size on either side of the window. I'm thinking of maybe doing a backsplash too that will end with the top shelf.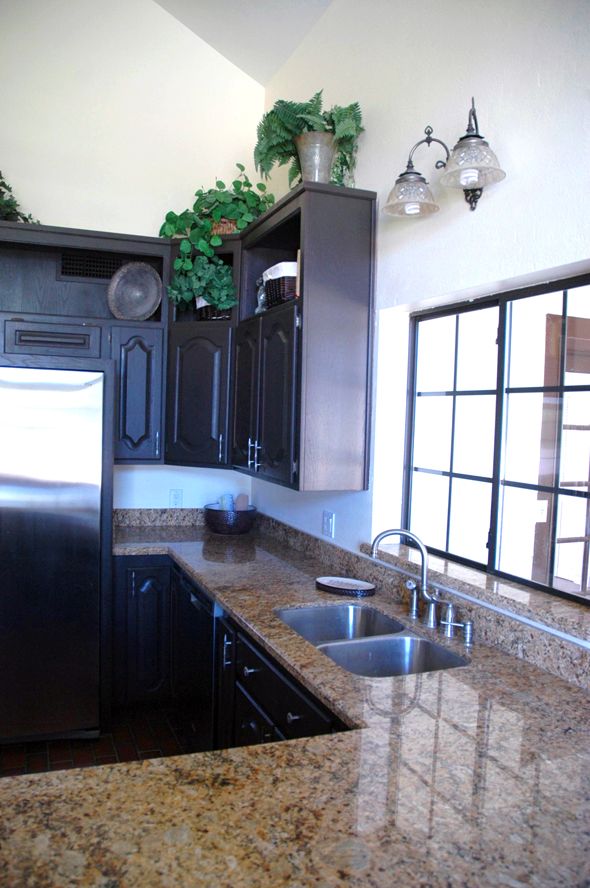 I'm changing the door frame moulding to something that is more chunky and that will meet at the edge of the counters, so there we be a natural stopping point for the backsplash tile at the door frame and under the top shelf. I love the look of full-wall tile in kitchens, but the ceilings… you know.
I think this will be such a pretty spot at the sink here, flank by two sets of triple-stacked shelves! Can't wait.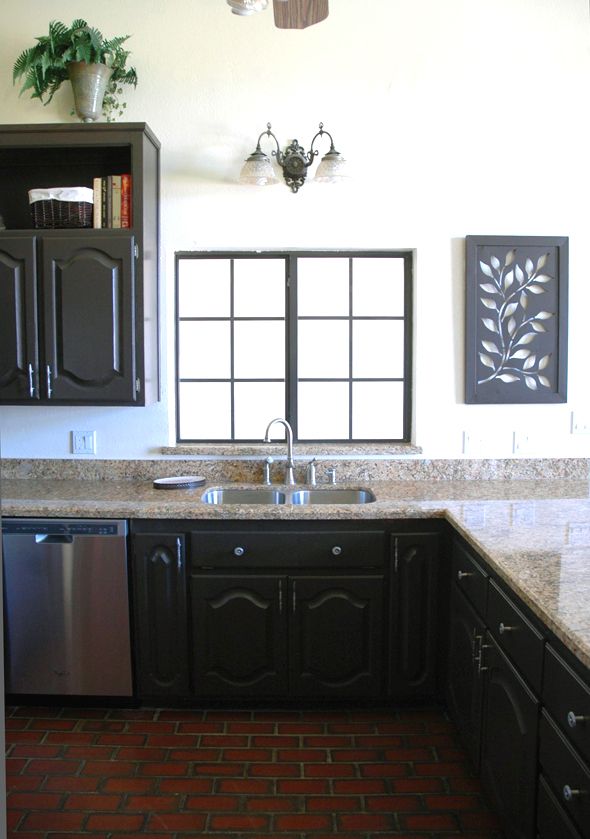 I've been thinking a lot about what I want the shelves to look like, but I'm a little undecided on the details. Here are some of the inspiration images that caught my eye. Right now I'm drawn to thicker shelves and brackets on the more modern (or at least less-ornate) side.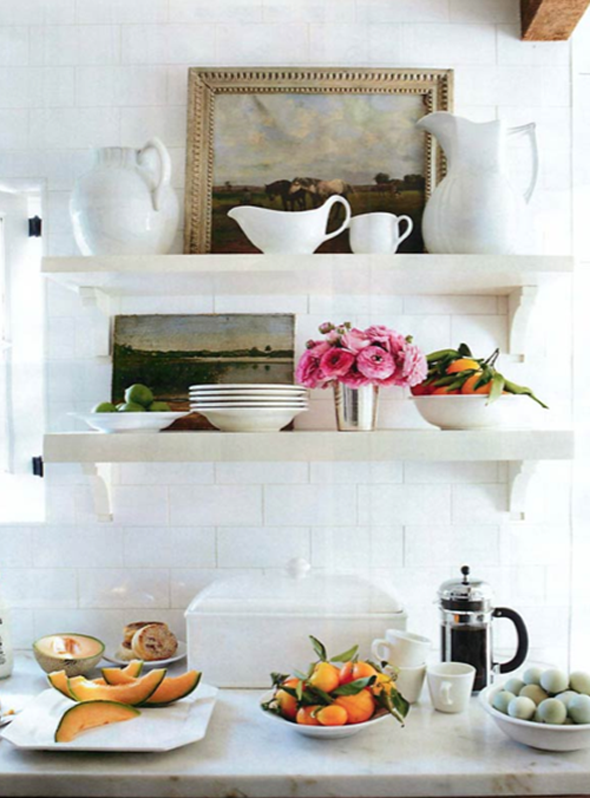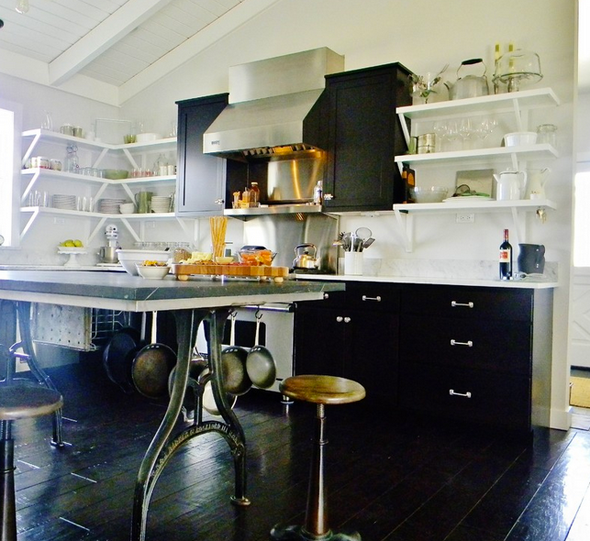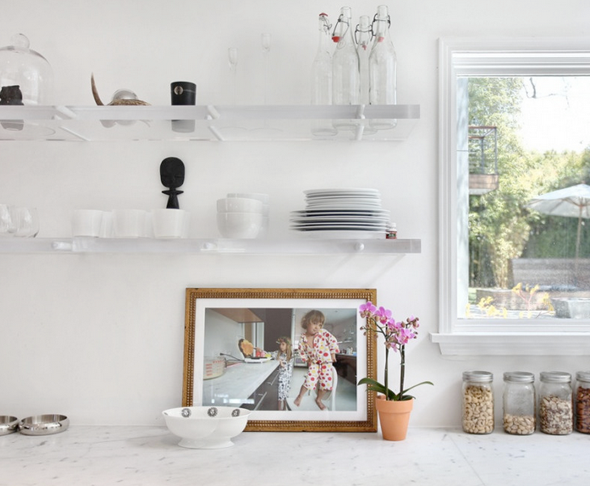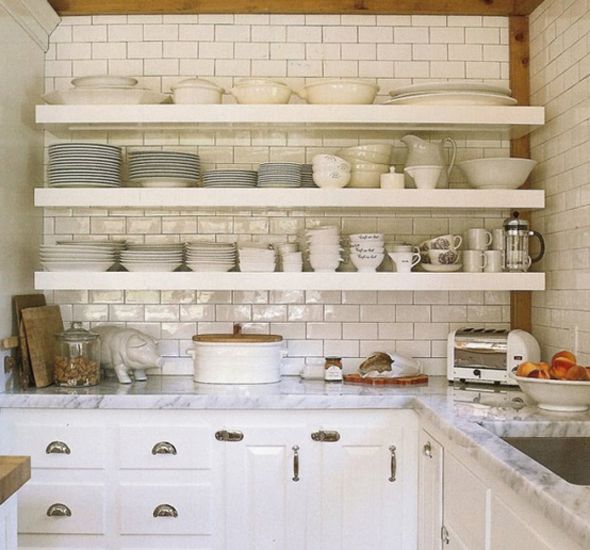 House Beautiful
BHG
We've been up at my parents' house for the weekend and we're getting ready to drive home now, so it'll be back to the kitchen-painting grindstone for me in about t-minus three hours. Wish me luck. :)