Anyone else ready for the weekend? My body is so sore that Labor Day suddenly has a whole new meaning for me this year. :) My parents are going to watch our girls while Michael and I go to California for the long weekend. On the agenda? Eating and sleeping. That's it. Doesn't that sound amazing? I couldn't be more excited. I'm signing off early this week, but wanted to share some exciting-for-me updates on the kitchen.
Over the weekend we pulled down just the right-most upper cabinet. I tell you, the room suddenly felt about 50% bigger with that little change. I'm hopeful that, with some work, this room can be one of my favorite spaces in the house yet!
After living in the house for almost two months, we're feeling like a big reno for this space might not be necessary for quite a while – maybe five years or more? We've decided to not plan for anything at this point and to assume that we won't be changing anything in a major way (as in moving walls and plumbing) for a good long while. We've actually felt like the existing layout is working pretty well for us. It's not completely ideal, but it so, so much better than I anticipated. So the new goal is to DIY the heck out of this room over the next couple of months and then just see how it feels and how it's working for us, and if after the new year I'm still itching for bigger changes then at that point we might spring for new cabinets and counters, but will still leave the big reno for down the road quite a bit.
So, here's what I have planned for the kitchen, with help from my Keep collections (which are getting my wish lists about as organized as they could be!):
The granite counters are not really my favorite, but I think with a few tweaks, we can make them less of a presence in the room.
I'll be pulling off the granite window shelf and the short back plate that runs all along the wall.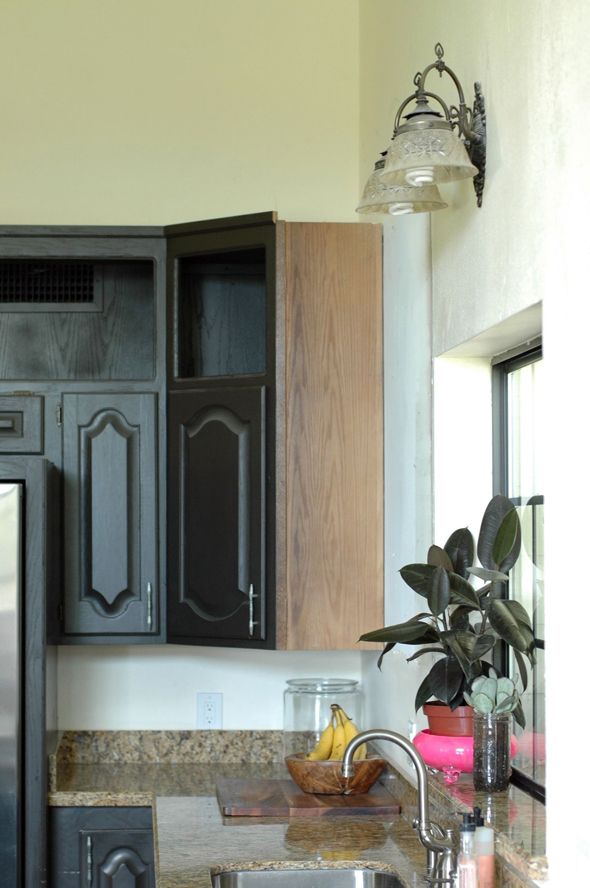 I'll also pull off the granite on the range wall and the brick surround. So the only granite in the room with be actually on the counters and that's it.
It looks like it should come off pretty easily. I'm hoping the brick underneath is in good shape.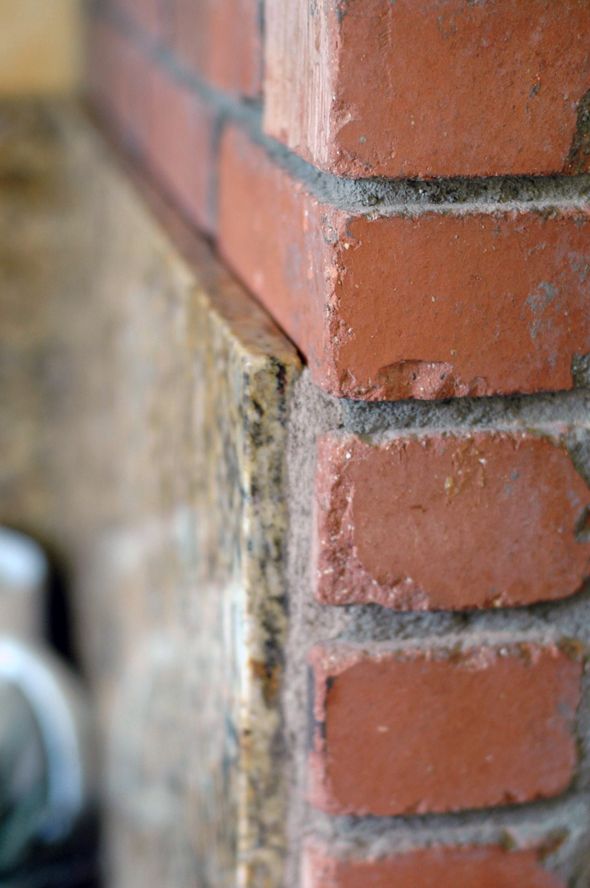 The walls and the brick will be white and the cabinets are going to get sprayed at light gray (Ben Moore's Gray Owl) after they've been transformed with a little corner moulding. I'm so excited to tackle this project! The drawers will be a cinch to redo, but the cabinet doors, with their exposed hinges, are proving to be a little tricky, I'm going to make new door faces so there will be only square angles and clean lines on the door and drawer fronts. Can't wait!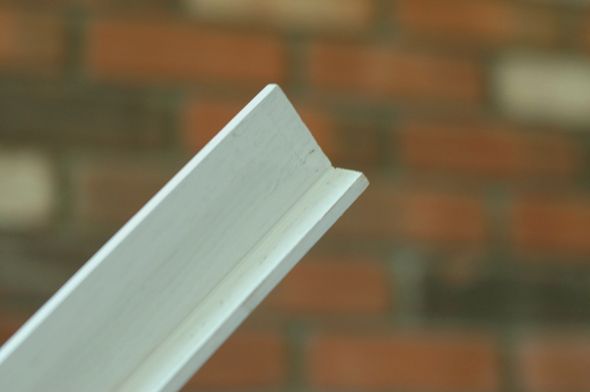 Hardware is very TBD at this point, but I think I will do brass again (surprise, surprise). Speaking of brass, you guys are going to kill me, but I totally forgot to pull out my brass bridge faucet from the brownstone kitchen before we moved. Whoops! I'd love to do something brass in here again though, but maybe a touch more modern than the bridge faucet. I called a metal plating company to see how much it would cost to have the chrome stripped off of this (inexpensive!) beauty. We'll see what I can work out there.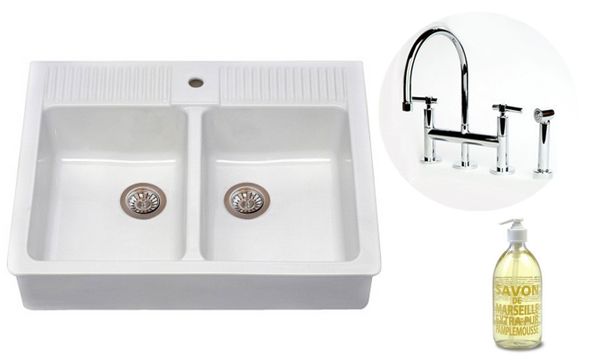 I talked to my handyman, Jason, about it and he says it would be a breeze to zip through the granite with one of his special saws so we can install the gigantic farmhouse sink I've been eyeing from IKEA. It's practically a done deal, as far as I'm concerned!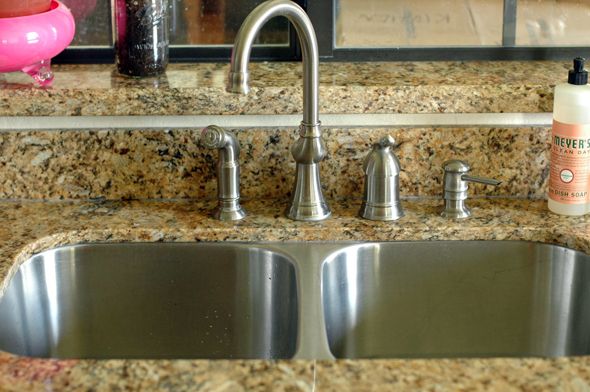 To the right and left of the sink area, where the uppers used to be, I want to hang three shelves on each side. I'm still working out the details on materials, but I think I want something pretty chunky, like these shelves, and maybe, depending on what I do with the cabinet hardware and the faucet, a cool style of shelf bracket in brass. I would want to do something really small though. Maybe something totally unconventional like this piece, which is made for holding up stair railings. The round shape could be really cool on the wall.
You can see in the photos that the wall texture is all messed up where the upper cabinet used to hang.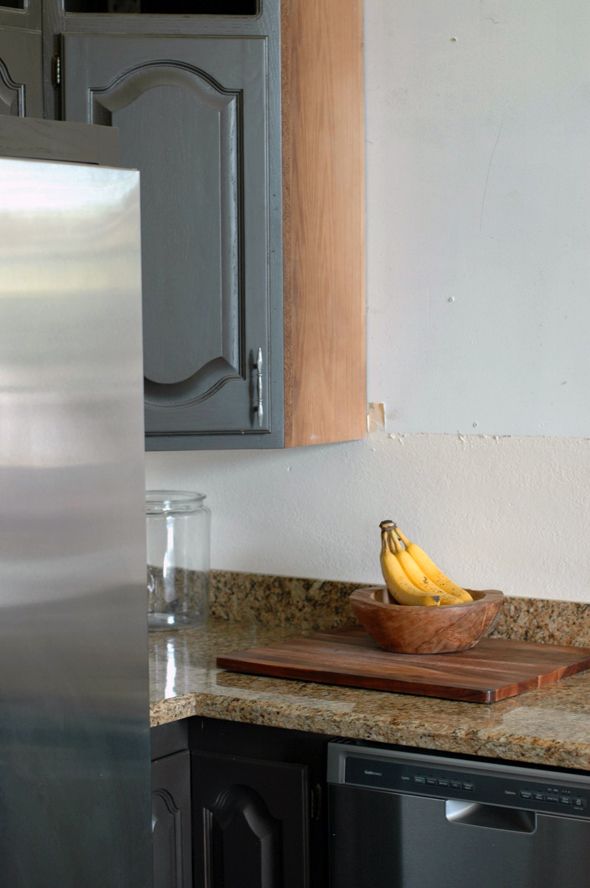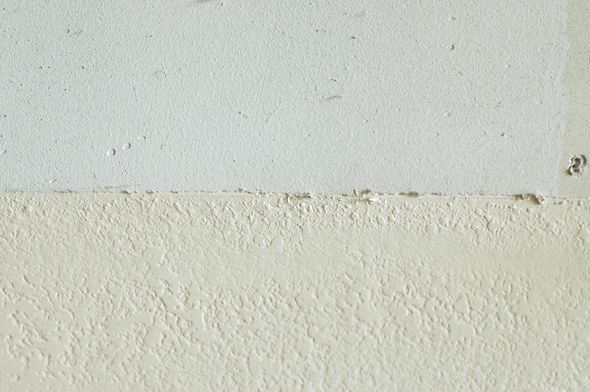 No biggie there because I want to put up a tile backsplash on the sink wall up to the top of the three shelves and stopping at the door frame and then again on the stove inset wall. In my dreams I'd be able to find a cool encaustic pattern that would work with the existing granite and potentially with some of my white countertop wish list choices for down the road.
I've only started to think about wall sconces, but I've loved these swing arm sconces for so long now. Seems only appropriate to use them at this point!
Hmmm, what about doing the top shelf all the way across the window?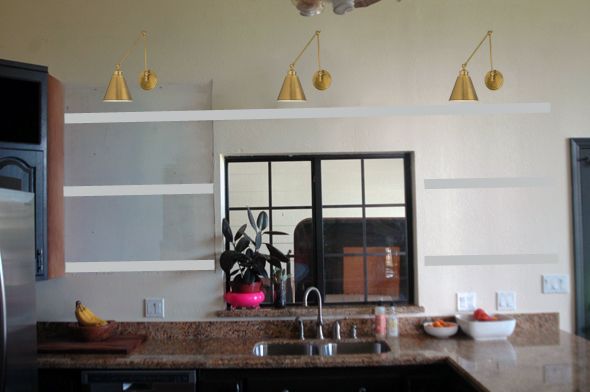 I also have a pair of this single-head
Serge Mouille style sconces
that might look cool in a kitchen, though I was planning to use them elsewhere. A lot of the decision lies in which tile I go with for the backsplash I think.
I'm sort of stumped on barstools. Most of them are so expensive and it just doesn't feel like a fun purchase to me, so I've been dragging my feet a little. The most obvious choice is CB2's Vapor stools. I've used them in a ton of projects and they are gorgeous in almost any kitchen and they hold up beautifully. The West Elm wire and wood ones are kind of calling my name though.
Yesterday I scored the deal of the century on a set of Louis chairs for the dining area (photos coming!). I kept the big long Drexel table from the loft and might just use it again in here, but it might not be the right fit both in look and size. If I end up going with the Vapor stools, this hairpin leg table could be really great in the space with my new Louis chairs?
The pair of ginormous lanterns I bought in Jersey a couple months ago are going to get the red treatment (just like this lantern) I think and they'll hang above the dining table.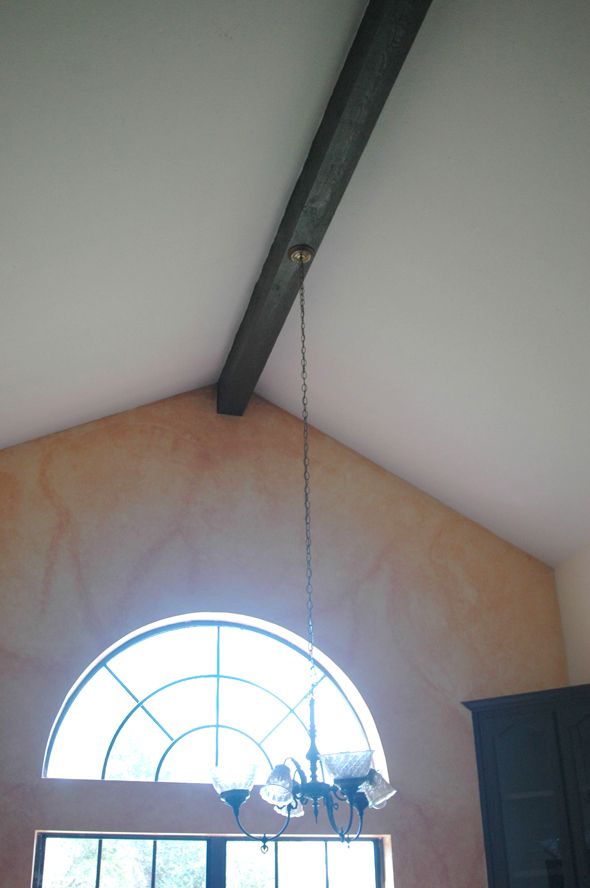 Okay, so a couple of questions to take you into the weekend:
1) Have you seen any fab, affordable bar stools?
2) Have you seen my same granite (which is a pretty common one I guess) used before in an interesting way?
3) Any favorite encaustic resources that I didn't link to in
this collection
?
And don't forget to let me know if you're on Keep now, I'd love to follow you. It's so fun to see what my readers are wanting and buying! You guys have amazing taste!
This post is a part of series brought to you by Keep, which is a free website dedicated to helping you learn about the best products out there as determined by your friends and the people you look up to style-wise! :) I've been using Keep as a way to keep track of my purchases and wish list items for the new house. There might be a lot of fashion distractions thrown in the mix as well. :)