I am SO excited to partner again with Glade® to bring you this post on how I'm bringing fall decor into my home this year with decor and scent! There is such an emotional connection to scent (all it takes me is half a whiff of Dior J'adore perfume to be transported to high school!). Where could it be more important to be making these emotional scent connections than in our homes? Introducing seasonal scents at this time of the year is such a key (and simple!) part of getting your home holiday-ready.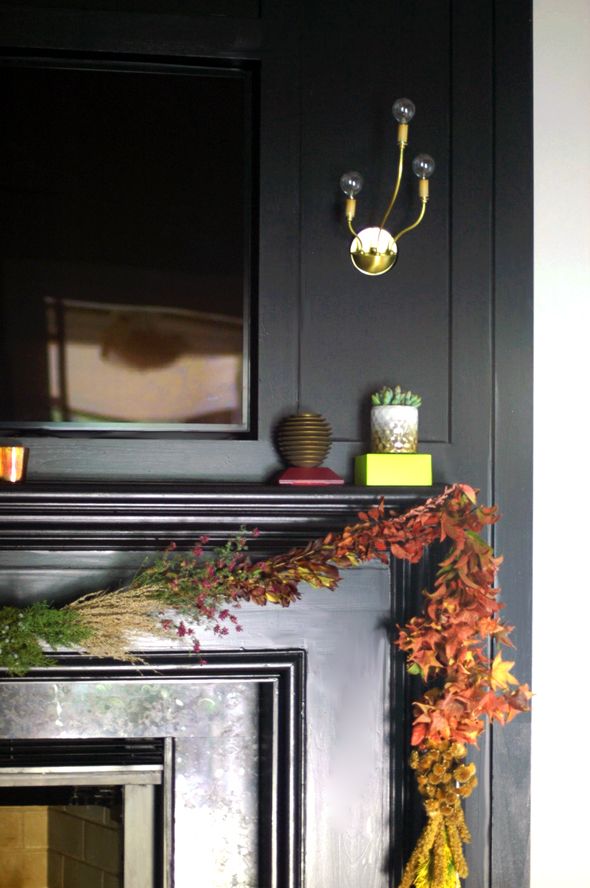 About five minutes after we finished our new fireplace surround, I was itching to style it with all sorts of pretty seasonal accessories. But in the end I kept it pretty restrained on the mantel so that the autumnal garland could be the star (DIY tutorial coming tomorrow!). Though the votives, the small succulent plants and the Glade® Sense and Spray® Automatic Freshener play important supporting characters. There is a little color here, but mostly I wanted the mantel to be about texture.
I put two fresheners on the mantel for symmetry. I have the Cashmere Woods scent in both fresheners and they are making our large, high-ceilinged living room smell heavenly! Now it looks and smells like fall in here (a far cry from where we were just a few short weeks ago!).
Here's a breakdown of how I styled our new mantel for fall, including a huge give away from Glade® to help your make over your own home for the holidays!

I think one of the best styling tips I could ever give is to elevate items you want to stand out or to make look more special. On a little pedestal, even an air freshener looks beautiful and sculptural! (well, it helps if your air freshener is as beautiful as Glade's Sense and Spray!)
To make these pedestals for my fresheners, I stopped into the hardware store and found these little wooden post caps for a few dollars each.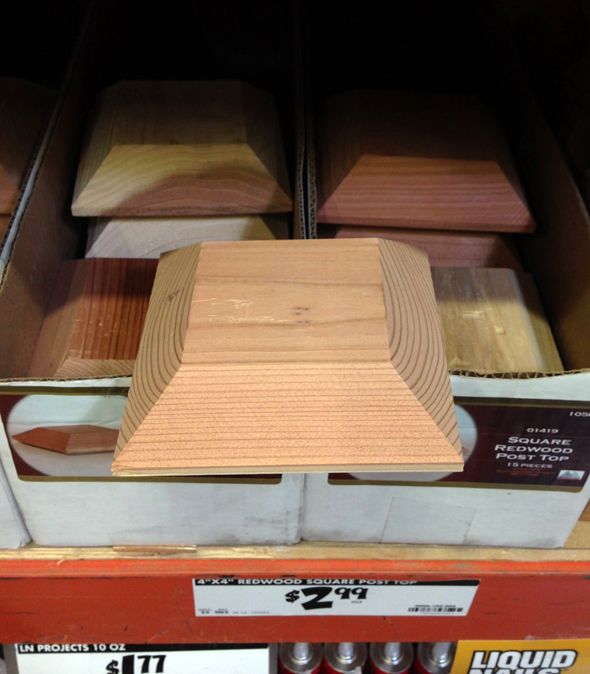 I quickly spray painted them with this Aubergine color from Rustoleum – the perfect unexpected fall color.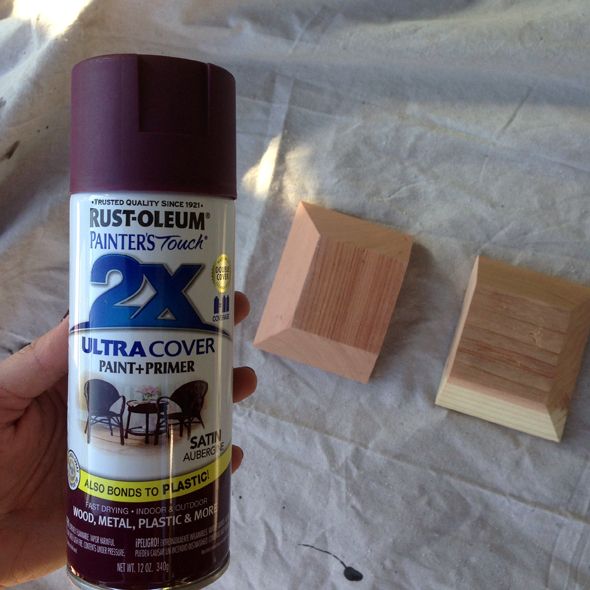 I could have sanded the wood down a little more, but I liked the wood grain pattern and thought it would be pretty peeking through the paint. I think it looks cool and I'm glad I kept it!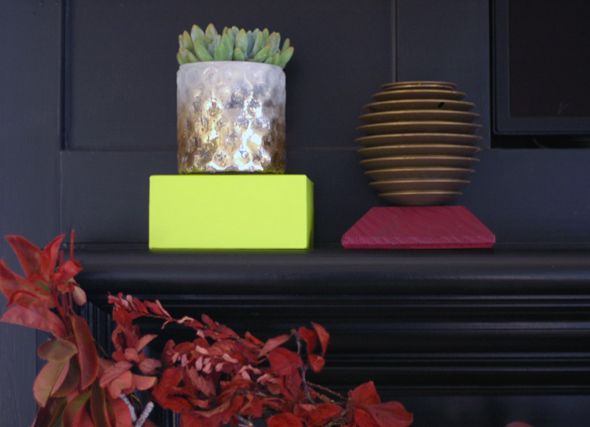 The citron boxes the succulent planters are sitting on are just stationary packaging I picked up at Target (the boxes are actually really nice though – no noticeable seams on the corners)! Use what you got, right? :) The mercury glass planters are larger votive holders, also from Target.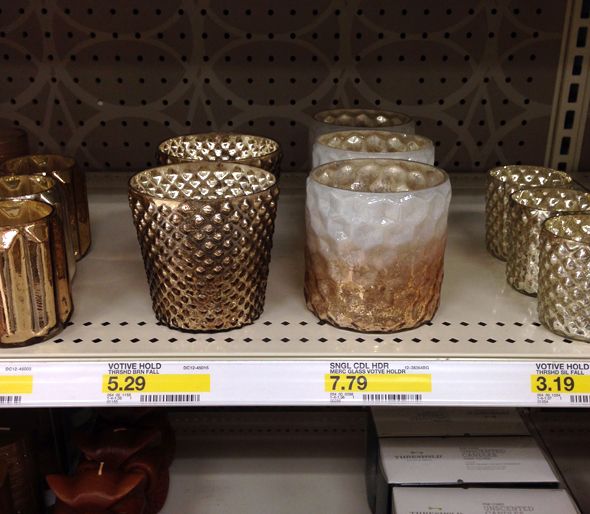 The orangey mercury glass votives I lined up in the center of the mantel were clearance finds at Michaels from a few weeks ago. The color on these votives is seriously phenomenal – I'm loving them and wish I could had bought more to keep on hand for parties.
The herringbone basket we're using for spare firewood is also a recent Target purchase (from the bath section). The little black tufted stool in front of the firebox is from Homegoods and the rug I'm trying in here for now is the same rug we had in our brownstone living room. I like how the neutral elements in the space (the rug, the floors, the fireplace and walls) all help the colorful accessories pop. This room was made for holiday decorating! :)
Now, for the fun part! Glade is kindly offering a beautiful give away package to a lucky LGN reader to help them bring a little seasonal flair into their home. Simply leave a comment on this post to enter to win a beautiful gray basket filled with a gorgeous striped throw, a deck of inspiration images and color palettes, a Glade® Sense and Spray® Automatic Freshener, an Apple Cinnamon scent refill, and a $200 Visa gift card!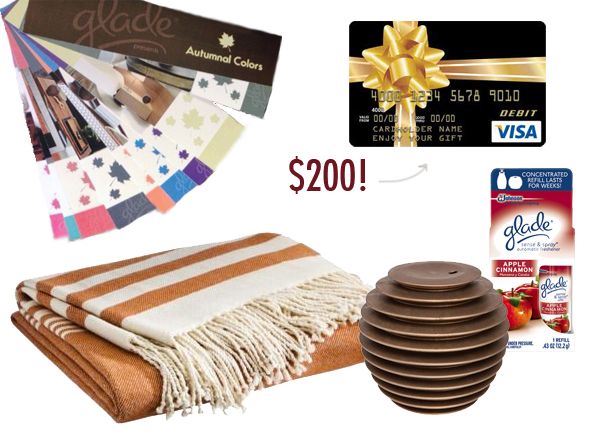 Contest ends on Tuesday, November 26 at midnight PST. Winner will be chosen at random and contacted via email. Best of luck!