Greetings from (absolutely freezing) Salt Lake! I decided sort of last minute to come to Alt Summit and I'm so glad I did. It's been really great to see old friends and to meet new ones! I'm speaking on a panel later today (eeps), but other than that I'm thinking of this trip as a little vacation, where I can just have fun and relax and let the inspiration that is always everywhere to be seen at Alt, just wash over me!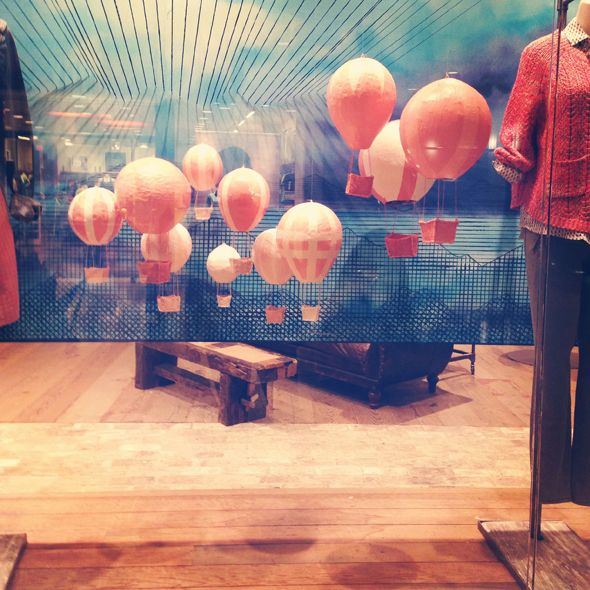 I did a little shopping on Monday (had to find something to wear for the green-themed party!) and this adorable window display at Anthropologie stopped me in my tracks. (PS are you on instagram?)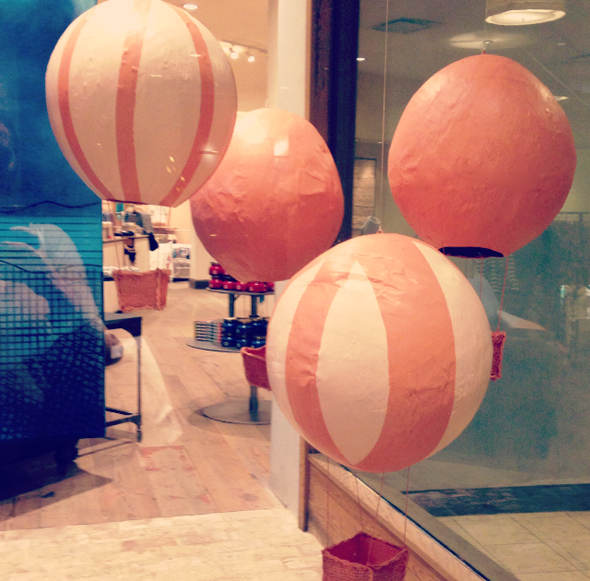 Evie's bedroom with its vaulted and beamed ceiling is just begging for an installation like this, don't you think? I'm also considering just one big chandelier version, though Evelyn said she likes the grouping best. (Also, wow! Looking at those before photos of the girls rooms right now was such a boost of confidence for me! We ARE making good progress on this house! Things are getting done even though it doesn't feel like it most of the time. :)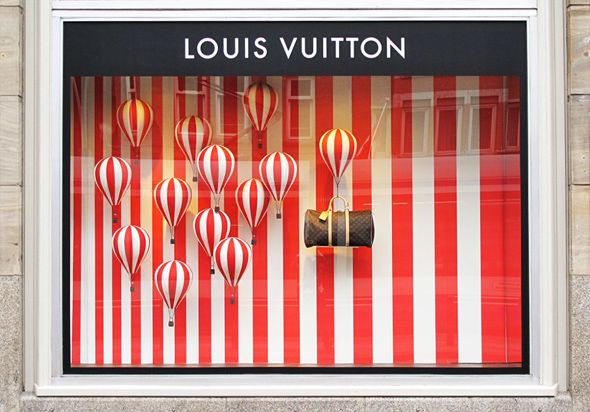 For the balloons, I was thinking red and white stripes just like the Louis Vuitton windows from last year would be really adorable with some of the wall color and wall paper changes I have in mind. I love how tiny the baskets are here too. So cute!