(Sorry for the radio silence here – we've been having some technical difficulties! Thanks for your patience! xo)
I've always loved big clawfoot soaker tubs. I've been keeping an eye out for a good deal on Craigslist and I found this big, pretty one for only $200! I had to drive up to Prescott to get it (about two hours), but the drive is gorgeous and it was nice to have an excuse for a little road trip.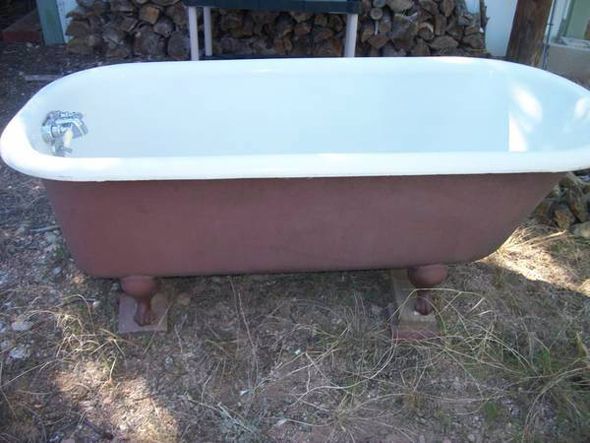 The inside enamel is practically perfect, but the outside of the tub could use some work (really, just a good clean up and some paint). I mostly need to figure out the hardware and what I'm going to do for the tub's plumbing. I'm obsessed with Jenna Lyon's tub and hardware.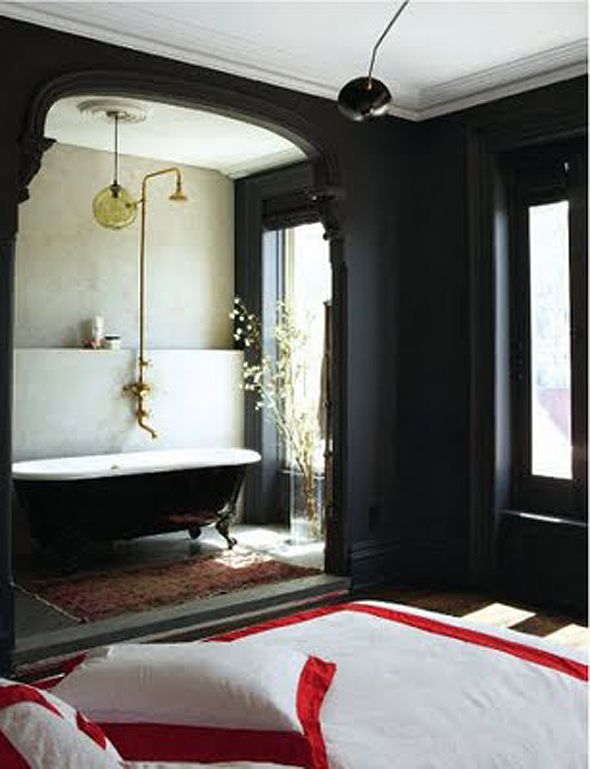 The new tub is going in the bathroom under the stairs, next to the playroom. It's where we bathe the girls and it's the bathroom that guests will likely use, since it's closest to the living room and kitchen. You can also sort of see right in to the room from the entry if the bathroom door's open. I'd love for it to be a pretty room, but there's a ton to do!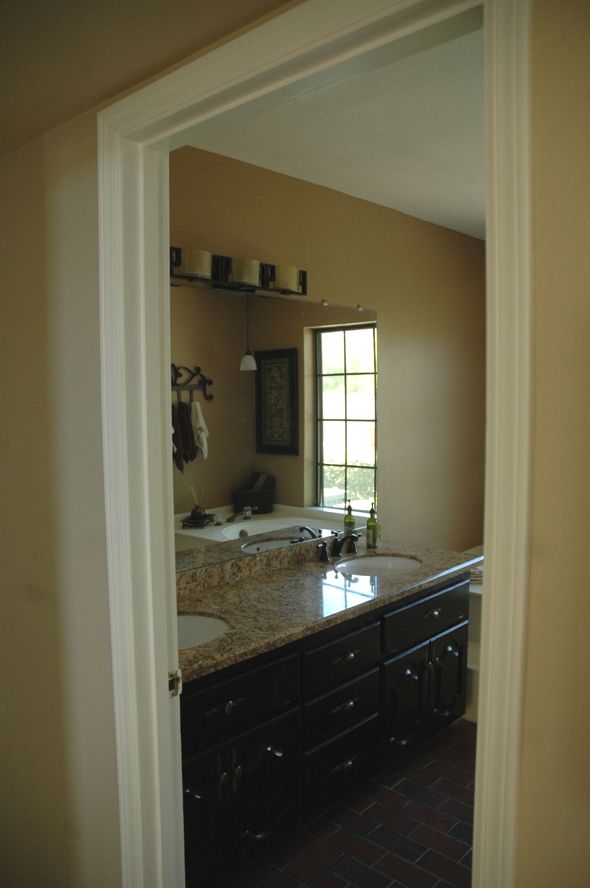 We're going to just list the double vanity on Craigslist and get it out of there. I've got some fun ideas for a single sink and new tile for the floors and walls.
The HUGE tub is going to be a nightmare to remove and haul away. The nice guy who helped remove our well is coming back out to help with this one!
If we can salvage it, I'll happily donate it, but I'm not sure even ReStore would want the tub. It's so huge.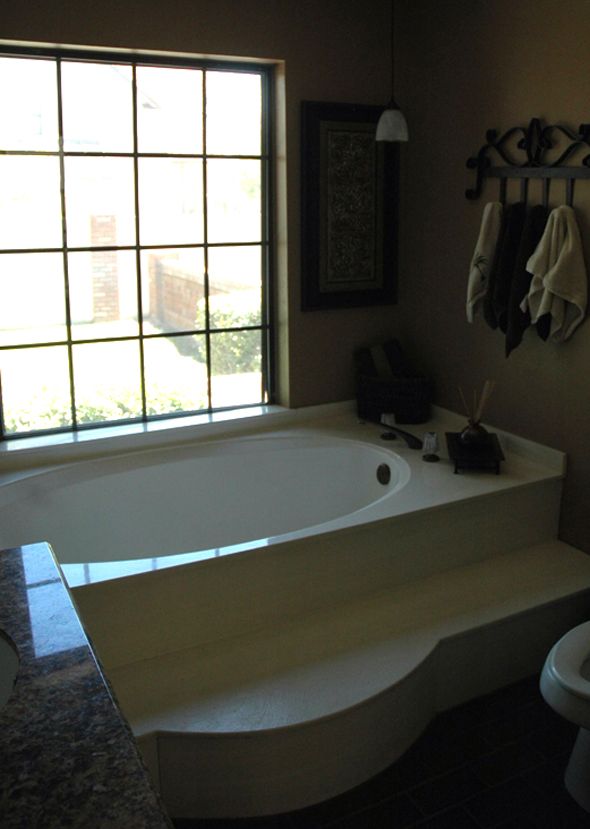 The new tub is 60″ long, which is just about perfect for the space. I can't wait to get it in there! I've been dreaming of black for the outside of the tub, but I'm thinking a super, super dark green or blue would be pretty too.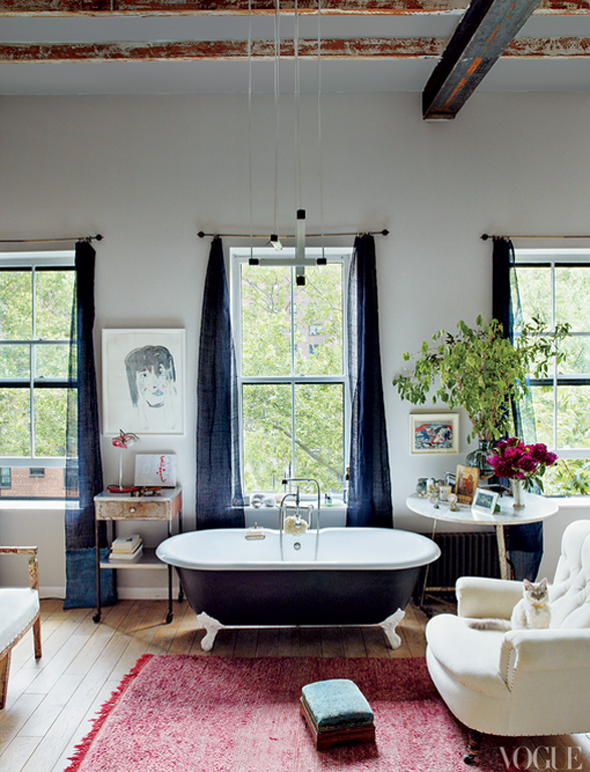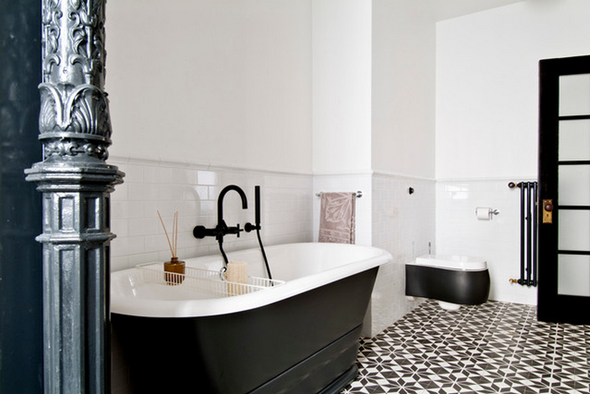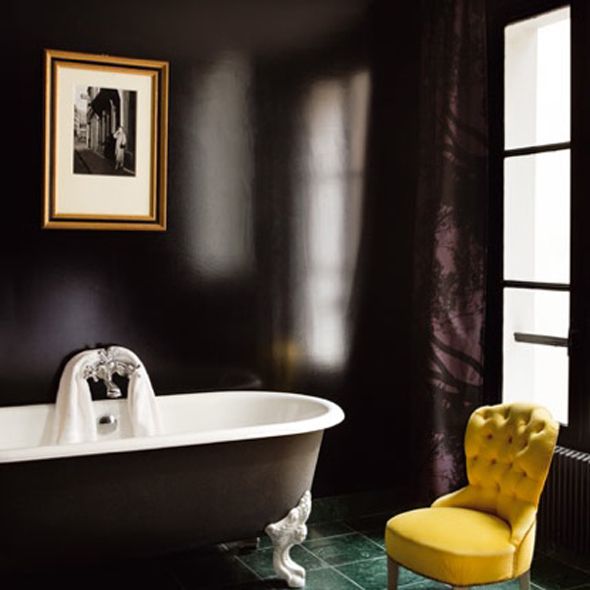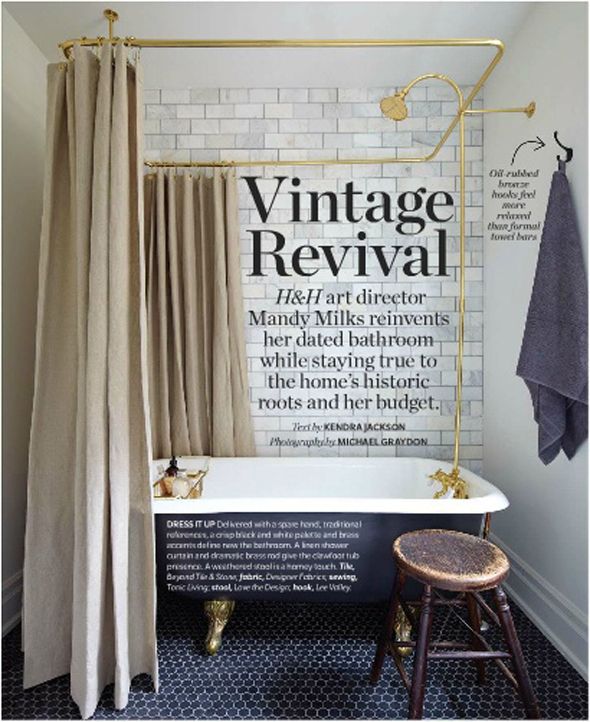 Do any of you have experience with fixing up an old clawfoot tub? Any tips would be very appreciated!!