Summer break started for us about a week ago. It's a whole different ball game here in Arizona with 100+ degree weather and indoor activities are a absolute must with the girls! I sat down with them and made a list of crafts we could do together over the next two months. Things that are easy, inexpensive and fun. I've been wanting to paint plain canvas tote bags to use as reusable shopping bags for a while (because my old ones are just about finished, and truly, they're not the cutest), and the girls were super down. I think what they came up with was prettier than anything I could have created by myself. :)
I watered down basic acrylic craft paint with one part paint to three parts water. It goes on smoother, dries quicker, and makes for a way easier clean up. It also ended up being a fun lesson in abstract painting. We walked around the house first and pointed out the art and patterns that looked more abstract and they looked closely and the paintings and made notes about how to get the look.
So cute, right? These new bags are making grocery trips so much more appealing lately, and I've desperately needed a bit of a kick in that department! If I have a menu for the week and a written out list, things are great. But life gets in the way and sometimes I end up at the store stocking up on the basics and come home feeling like I have nothing to make a complete meal. I came back from the store a last week and Heather pulled a jar of peanut butter out of the bag and said "Um, we have like three jars of peanut butter in the pantry already!" Oops.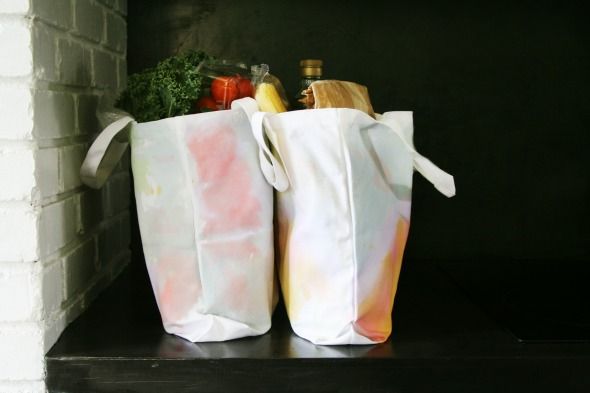 It took only a few minutes of poking around on Cook Smarts to fall in love with the concept after they reached out to me. The first thing that jumped out was the shopping lists. Cook Smarts sends you four recipes on Friday for the following week (you can use their set menu plan or customize your own) and a shopping list of everything you need for the meals. It's broken up into categories like "produce" and "spices". You can print the list or email it to yourself, which is a huge selling point for me because then I always have my list with me on my phone. Their site is super easy to use and beautifully photographed and organized- which always helps.
I decided to jump right into the week Cook Smarts was currently on and make the
Three Tomato Spaghetti with Kale and Apple Salad
. I'm so, so impressed with how easy and simple the recipe was. Not only did it take exactly how long they said it would (35 minutes) to cook, but it was insanely simple and most importantly- delicious! Like really,
really
good. The dressing on the salad was perfection and the whole family ate it up! I can't wait to try more recipes. Two other meals this week are
Batterless Chile Rellenos and Chicken Fajita Bowls
–
I'm so in.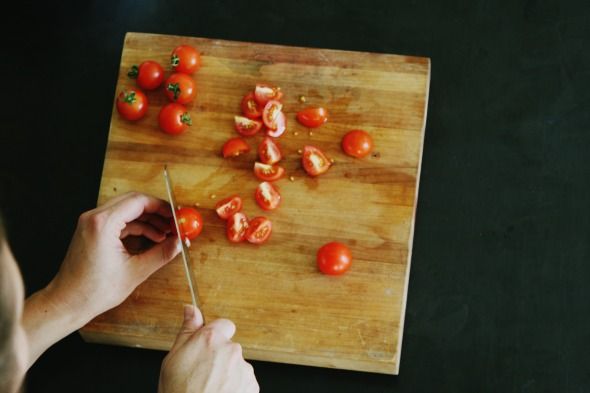 There are also
the cutest little videos
on every recipe with some cooking tips- like how to dice a shallot or the best way to slice cabbage. When you sign up, you can choose to try a starter account and then you can try out three meal plans for free, and starting at about $6 each month, you can have access to an absolute mountain of delicious and easy recipes.
I texted a few of my friends about Cook Smarts after discovering how customizable the meals are. Every single recipe has a gluten-free, paleo, and vegetarian option – seriously so convenient for families with food restrictions! My sister's family has gluten allergies and we cook a lot of meals together, so this feature has been coming in handy for me lately!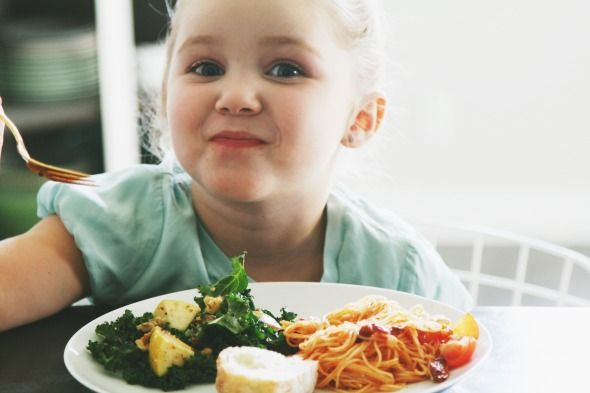 Cook Smarts is generously sponsoring today's give away of a $250 gift certificate to Whole Foods and an adorable reusable grocery tote. To enter, just sign up for a FREE Cook Smarts account and leave a comment here with which recipe is calling your name!
Contest ends next Friday at midnight.
PS – for 30% off your first meal plan, use the code LGNCOOKS. (Code expires on June 12)