I love how high the ceilings are in our entry, but it makes it a little bit tricky to decorate in there! The big walls just swallow up even two or three pieces of art stacked on each other.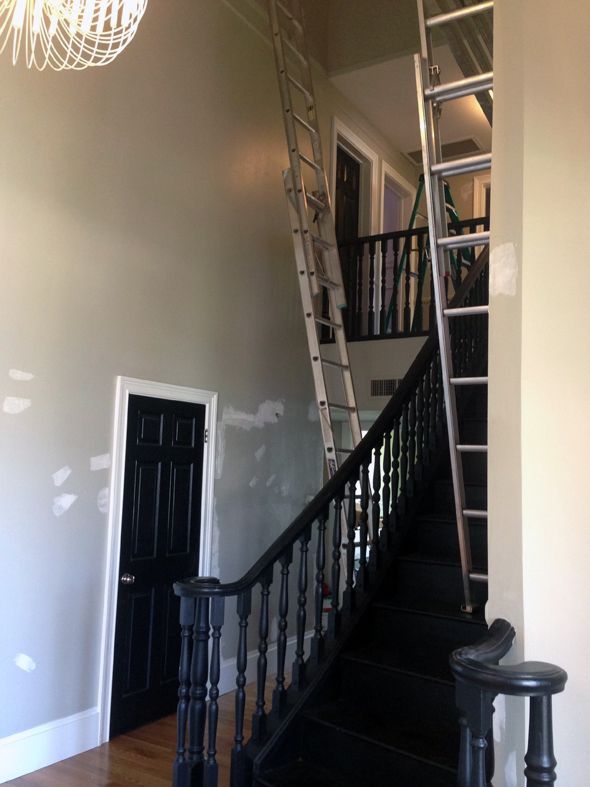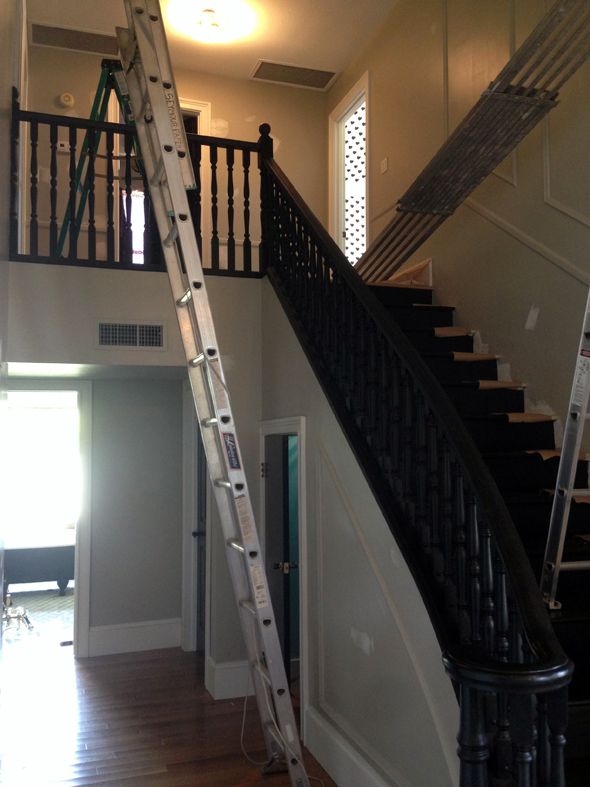 I'm so excited to share more, but at the twelfth hour before the big shoot next week, we have decided to wallpaper the entry! I am beyond excited.





The wallpaper arrived within an hour of the wallpaper hanger today – just in time! We saved a little bit of money by prepping the walls ourselves, but I wish I could have DIYed the whole thing. I've hung wallpaper a bunch of times before and it's usually a doable project, but this was definitely a job for the pros. A big part of it is we are completely out of time and this was a last minute decision, but the bottom line is I get dizzy just thinking about carefully hanging those long sheets on a 18′ ladder! It is worth every pretty penny to get to admire from afar on this one! ;)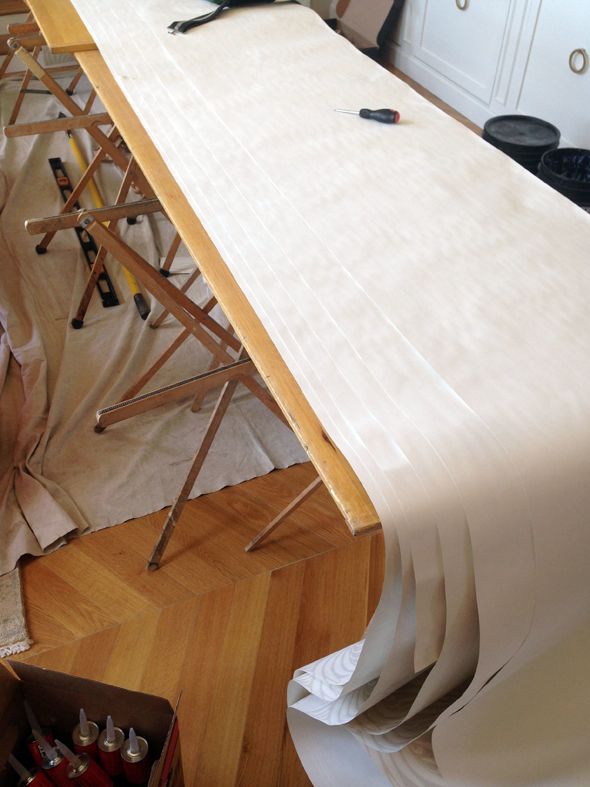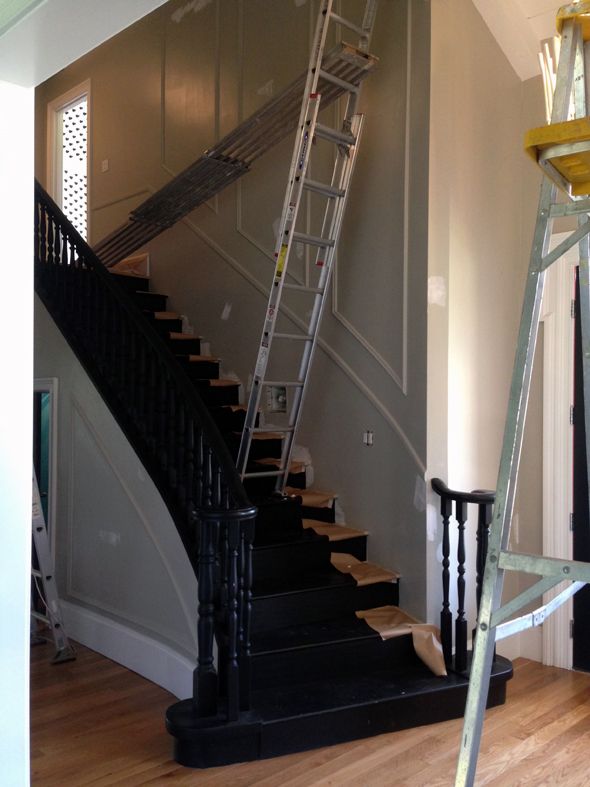 I can't wait to share the afters, but in the meantime, I'll show you my inspiration photos. I LOVE how wallpaper can stand alone in a room, and how it looks so magical layered with art and other colors and patterns!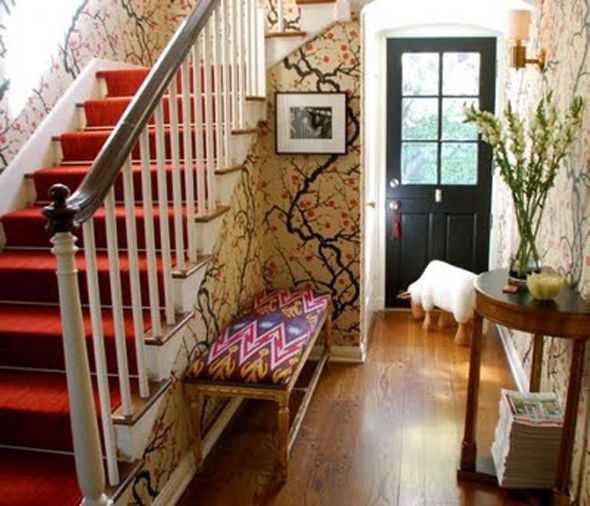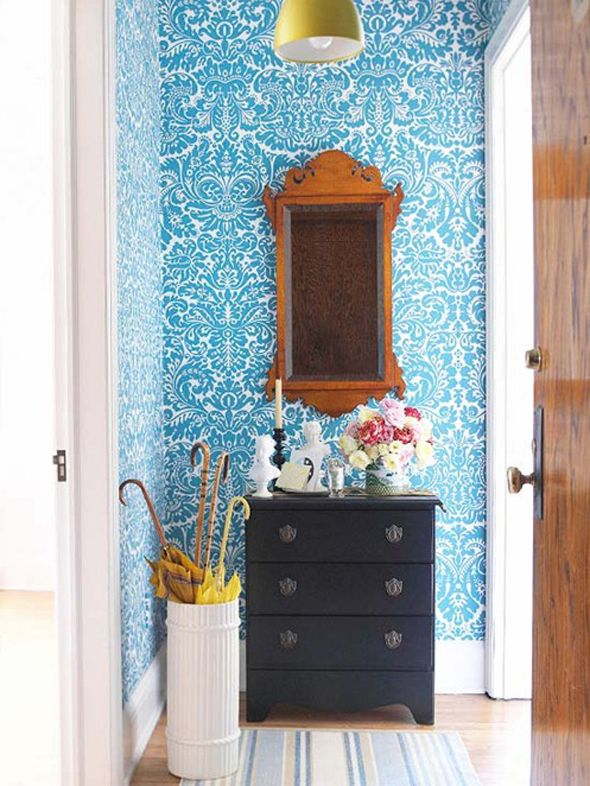 BHG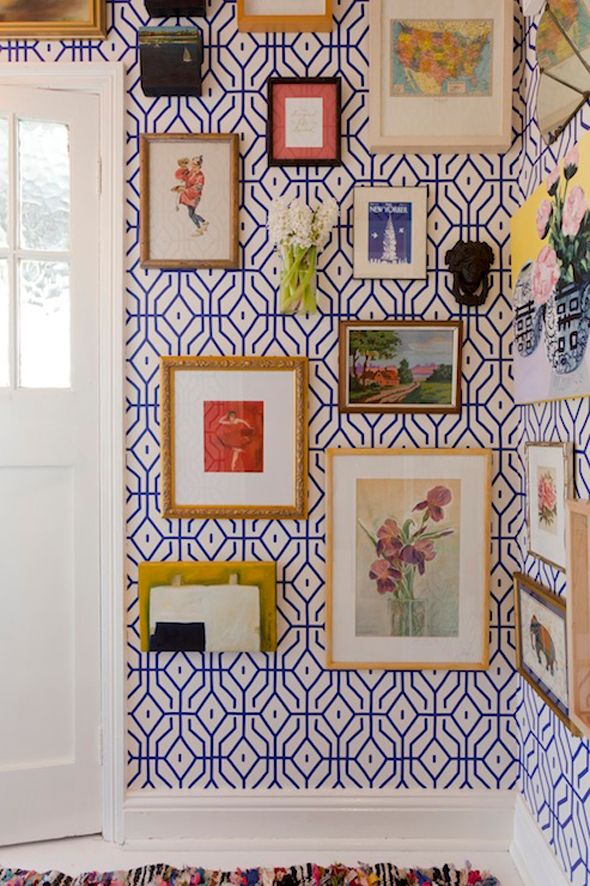 Anna Spiro (her gorgeous wallpaper line is HERE)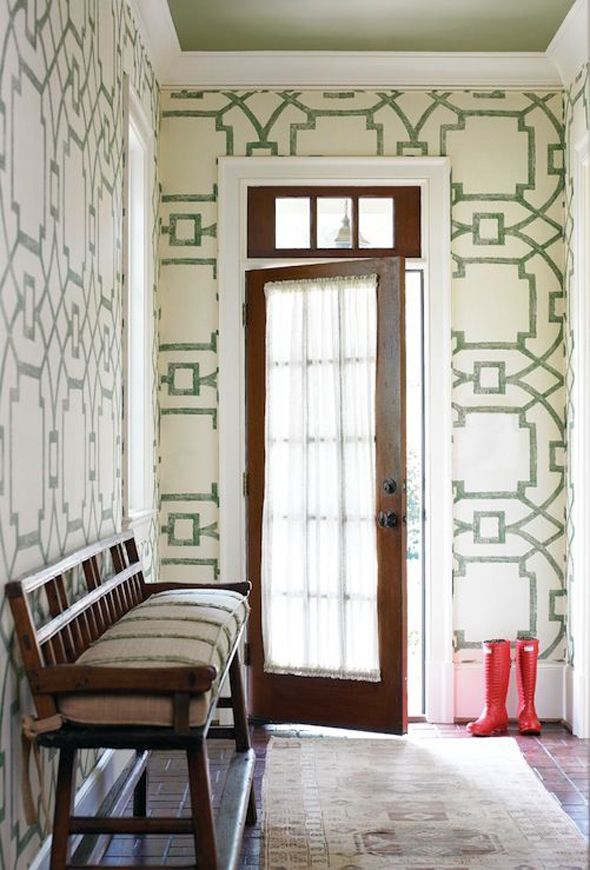 Markam Roberts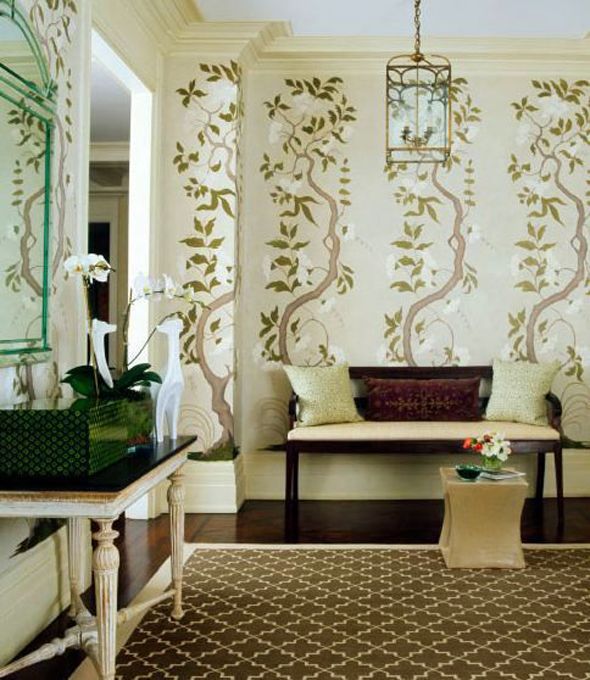 Timothy Whealon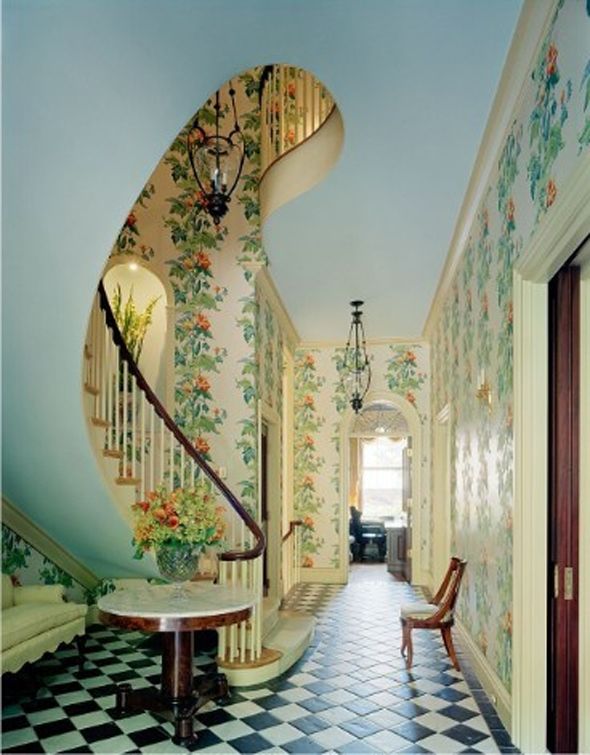 Back to work! On my to do list for tonight: tuft a little headboard and dye six curtain panels. Sheesh – what have I gotten myself into??