Some of you sharp-eyed readers noticed I changed out the hardware on our PAX wardrobes.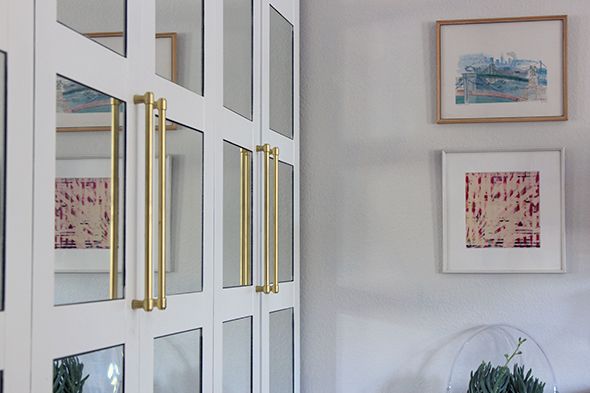 I used these 15″ Varnhem pulls from IKEA. I loved the long, thin lines and the great price, so I snatched up six and sprayed them gold!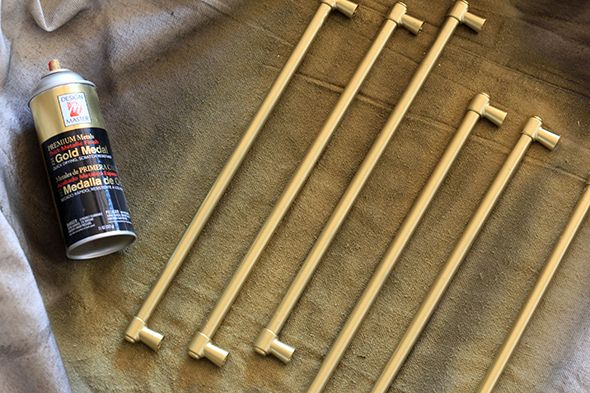 Another (albeit more expensive) route would have been to get these pulls plated in brass. I have used a local company called Papago Plating before with good results!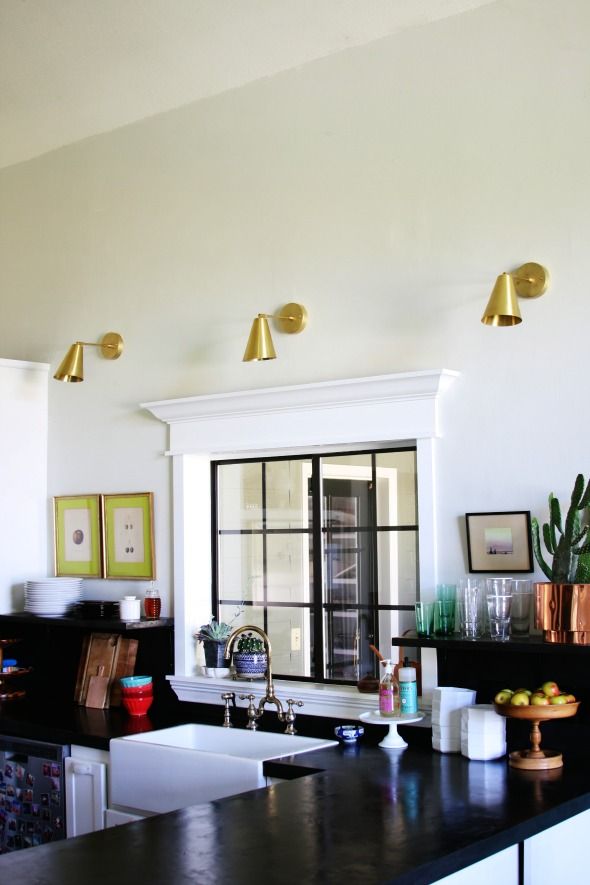 I had them strip the lacquer off my kitchen faucet so that the finish would be "living" and have a more natural, subtle patina.
I also used them to plate the hardware I bought for my clawfoot tub.
It's a great option for when you're trying to make plumbing from different lines look cohesive together. We're doing this with a client's bathroom fixtures now, trying to match the really bright satin brass finish of their new faucets on the drain pieces of their free-standing tub.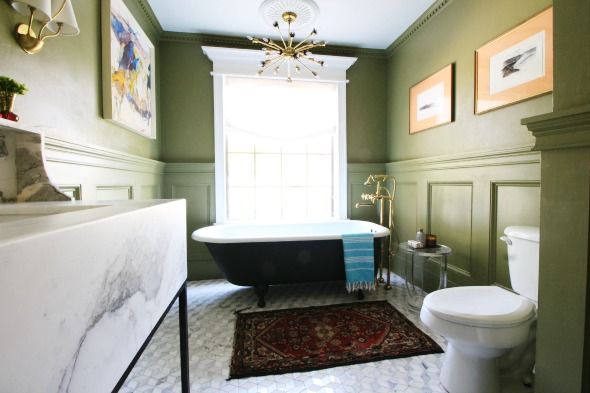 A few tips for a successful plating experience – Always ask for samples of the finishes! Also, it's a really good idea to only bring the parts of the faucet that need to be plated with you to the plating company. And be sure to photograph all the parts you are dropping off! You don't want to lose any of the pieces! :)