I don't have the greenest thumb, so I try to stick with house plants that are very forgiving. I've discovered the easiest plant to care for of all is a Xerographica, or an air plant. They need only a little water once or twice a month and THEY DON'T NEED TO BE PLANTED! You can pick them up out of their container and move them to another spot or vessel without any mess. They're basically the perfect plant for styling, especially with their soft sagey curly stems! So pretty! I bought a couple for my mom's house and we put one in
her kitchen
and another in her
guest bath
.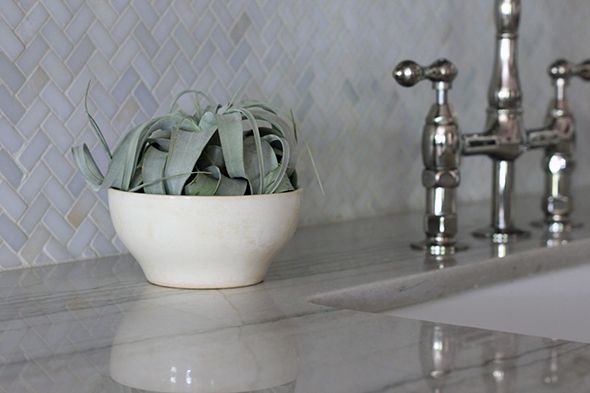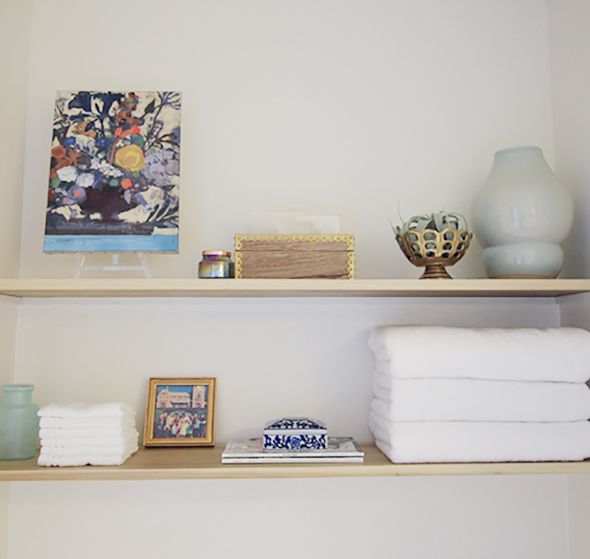 I like the ease of putting air plants in pretty little containers best, but there are some really cool ideas out there for displaying air plants in unique ways.
There are so many things to love about these plants – gorgeous, easy to care for, last forever, etc – but the icing on the cake is they are super cheap if you buy them at the right places! The teeny tiny ones cost almost nothing: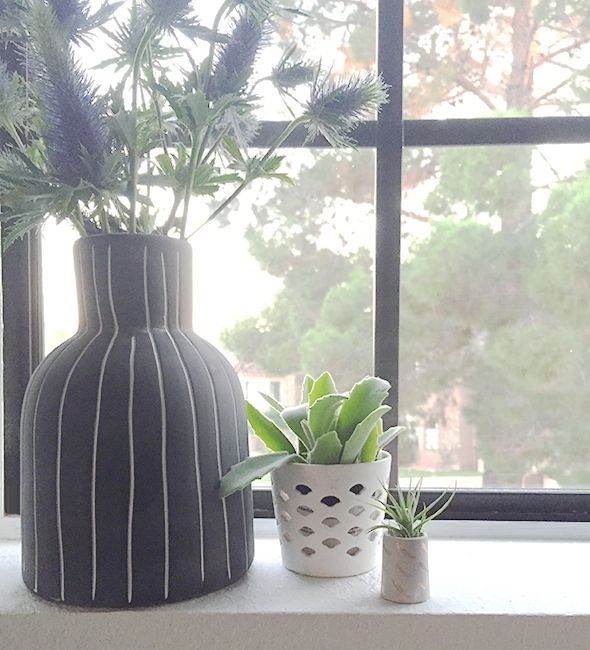 They grow fast, so don't worry too much about paying for the bigger-sized plants at West Elm (which usually run $20-25 each), just grab a few of these inexpensive ones and bunch them together as they grow.
Have you ventured into the world of air plants yet? I'd love to see how you're using them!