My wildest chair dreams came true! We've been on the hunt for a great pair of vintage chairs to recover for a client and one of my amazing girls, Kayla, stumbled on a listing for a pair of floral chairs and sent it right to me, thinking they'd be fun for the studio. Her Craigslist sleuthing skills are unreal!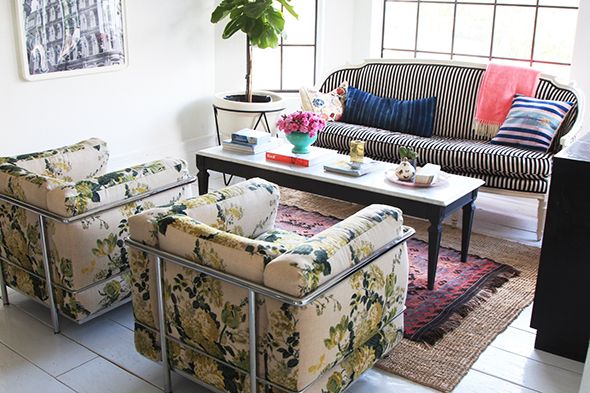 Do these chairs look familiar at all? They're custom green floral linen Le Corbusier chairs that I posted a photo of here. Barneys apparently had two made for every store location a couple years ago and now they're changing things up. (Isn't that mannequin hilarious?)
We called on the listing the second Kayla found it and sure enough it was a display person at Barneys that had listed the chairs. She said she'd had a ton of response to the listing and that the price had been bid up. She said the chairs were now $60 each. LOL, right? I was like, "Erm, yeah, that's totally fine."
I drove right over to Barneys and they showed me into a restaurant area on the top floor that had been closed for renovations. The chairs were there, along with a couple of rugs and display cases they were selling (nothing as great as these chairs though).
Honestly, it felt a little fishy at first, being whisked away into a closed section of the store to show me super underpriced Le Corbusier chairs! But they had an invoice from Barneys all ready for me and they ran my credit card instead of asking for cash, so I felt like everything was legit. :)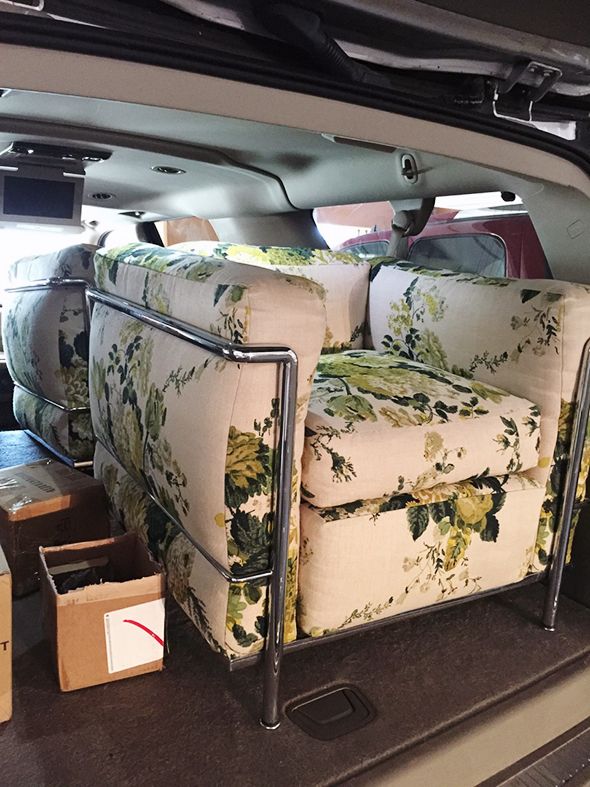 I still can't believe our luck on this one! I'm SO happy with how these chairs look in the studio. They're just the right size. And they're green floral. And they were $60 – the price of a pair of socks at Barneys! COME ON! It's all too good.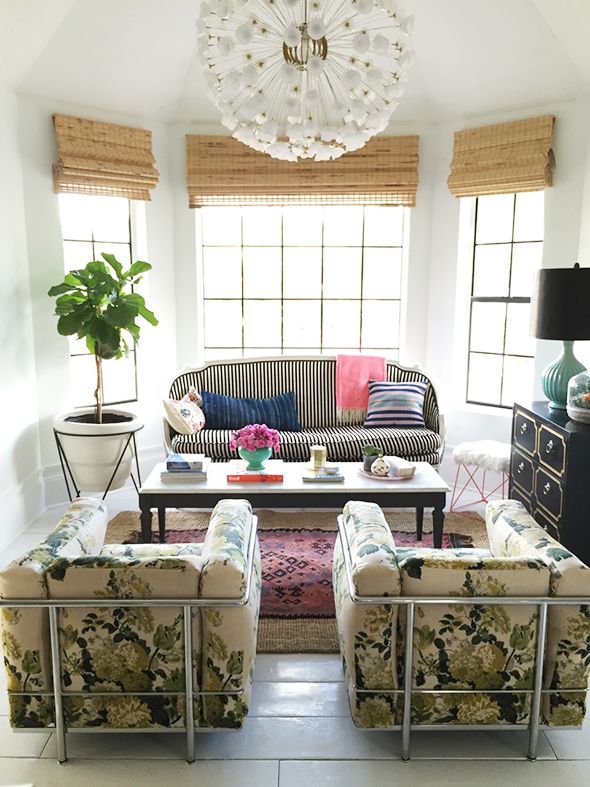 Have you had any major Craigslist scores lately?