I LOVE the holidays! Surprise! I'm so unique!
But really, who honestly doesn't love an excuse to give sweet presents and throw parties and spend time with loved ones and decorate their homes with pretty things? AND NEED I MENTION THE FOOD.
I love decorating for the holidays so much that I have a couple of shelves of magazines that are holiday-only. It's such a treat to dig them out every November and rediscover a few of my old favorites (most are Domino or MS Living/Blueprint (RIP)). And every year I make a special trip to my local bookstore to comb through the special issues to see if there's anything I'd like to add to my holiday collection. (#print4ever)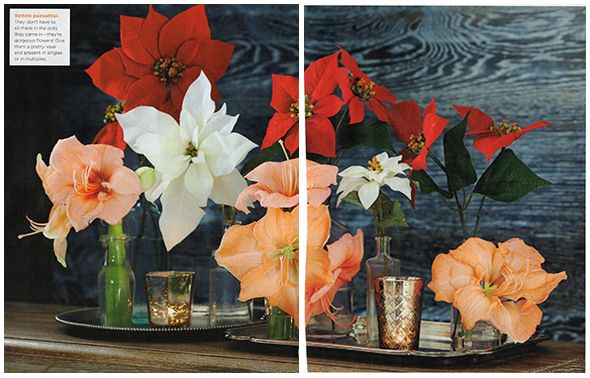 This Style Your Season magazine was released from One King's Lane (which means there are no external ads and hardly any text – just one amazing editorial photo after another). It's really, really good.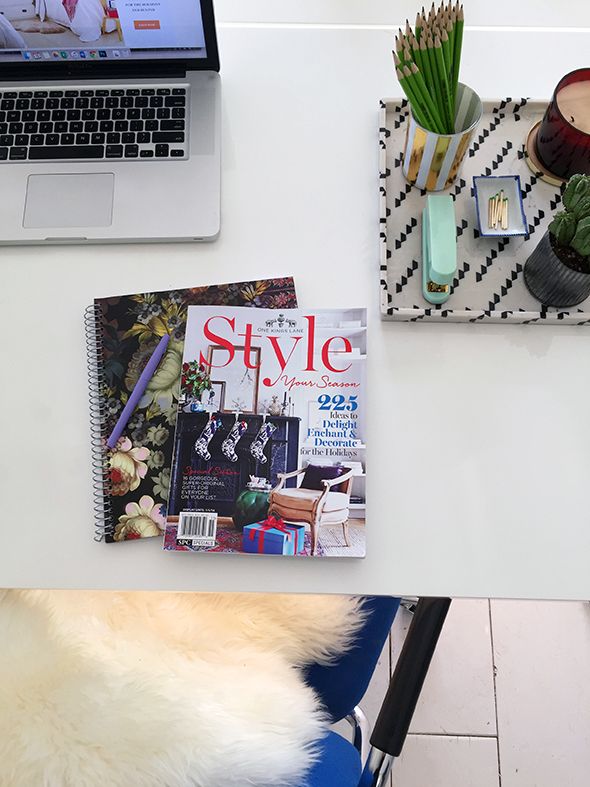 It's full of all kinds of amazing floral shots and tips for decorating for the holidays in thoughtful, easy ways. Like the idea of arranging your most favorite ornaments in a pretty bowl for your entry console or coffee table. This is a GREAT idea for those of us with multiple sets of Christmas ornaments. I have a dwindling set of antique mercury glass ornaments (a few have shattered each year – sob!) and I think I'm going to set them out in a vintage bowl tonight. We're going with a more restrained tree this year (who even am I?), so a pop of color on our coffee table will be welcome!
There are some really great interiors shots in the magazine too – it's not all Christmas all the time. This guest bedroom set up is so fresh. I'm really loving that canopy! I'd love to do something just like this in Claire's room – pretty ribbon trim and all.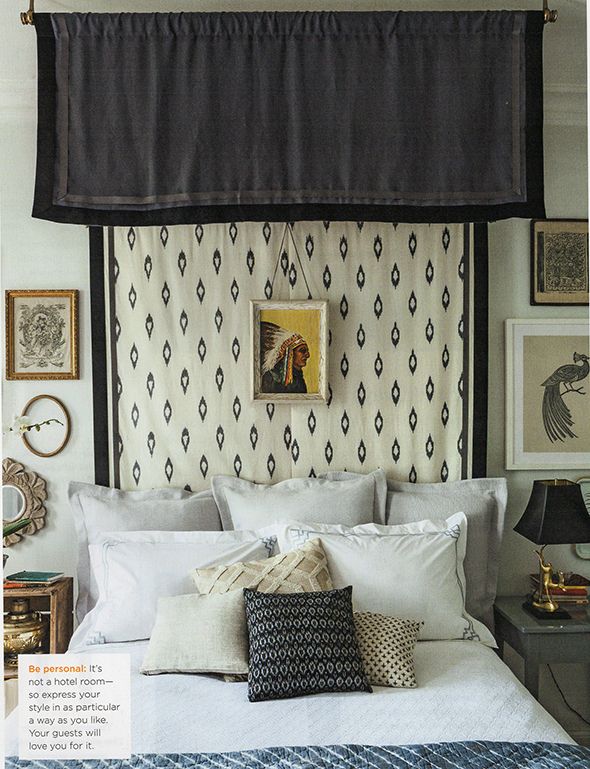 Here's another amazing guest room. I was looking at the issue with my sister, Ali, and we're thinking this image will be the inspiration for her bedroom redo that we're hoping to tackle sometime soon. Soft but not boring!
And you know how much I love a great upholstered-wall linens closet. I have a client that wants something just like this for her linen closet and I can't wait to show you the project!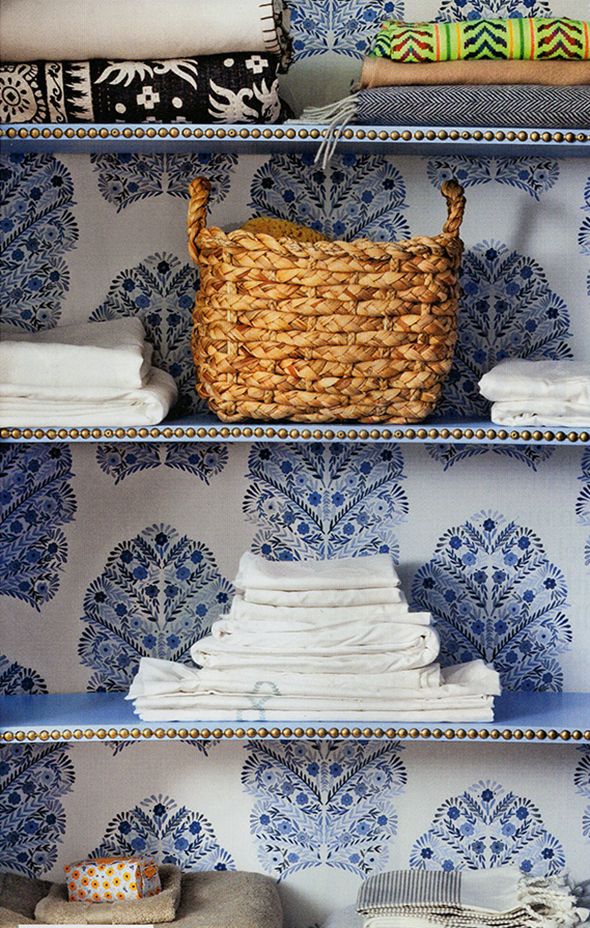 Pretty stuff, right? I restrained myself and only posted a few of my favorite scans. The whole issue is a goldmine of glossy-paged inspiration. Have you seen any other not-to-be-missed holiday mags I should add to my collection?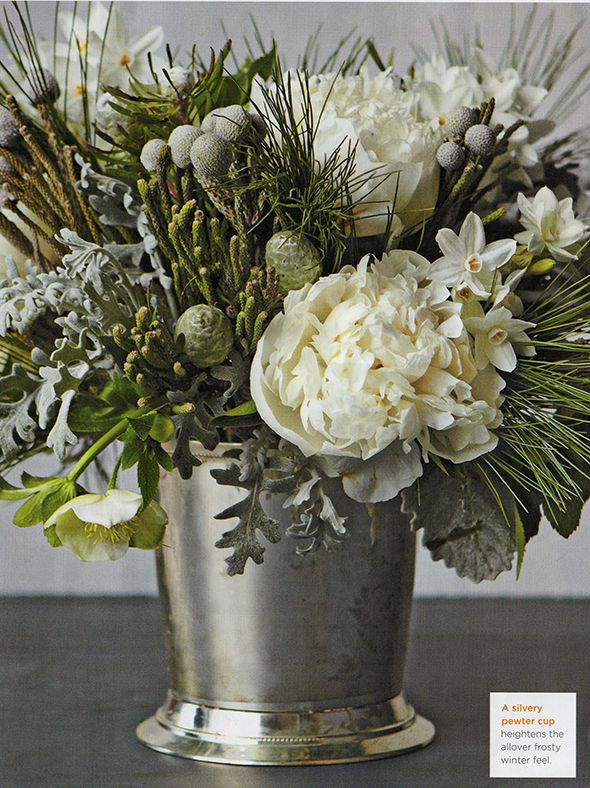 All images are scans from Style Your Season except for image #3 (my desk)