A new watch is at the top of my holiday wish list this year! My friend has the big one below from Stock Watches out of Australia and it is amazing. She gets a million compliments on it every day.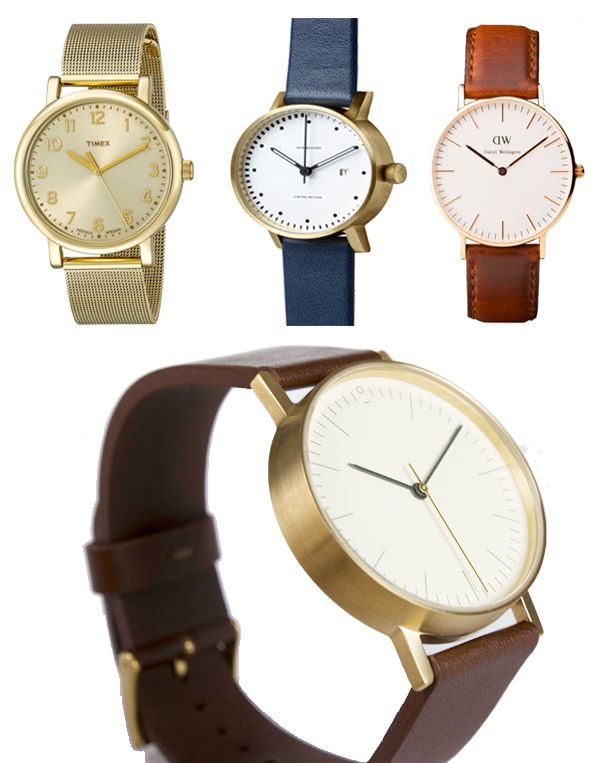 I can't decide if I want rose gold or yellow gold accents or a leather or a metal mesh strap. I do know that I'm most drawn to a big, white face.
This beauty from
Void Watches
with its natural leather flat strap, is absolutely singing my name! I love the clean white face and the brass details!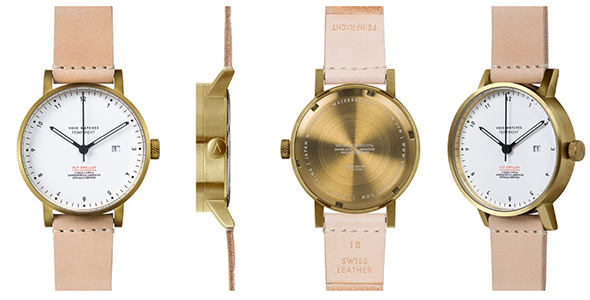 Have you seen any great watches around lately? I have a vintage Timex that I still love, but it's starting to look a little shabby after me wearing it to death for years and years. :)