I want to simplify my gift-giving for the holidays this year. I'm planning to give less things, but to put more thought into the gifts. I think the key to pulling this off and making any great gift really special is personalization. Showing your loved one that you put in just a little extra effort goes so far!
There are a few personalized gifts that I made using Shutterfly this month that I'm SO excited to give, like this framed canvas that I made from my daughter Claire's artwork. I like to do little art classes with my girls and I was proud of how Claire tackled the brushwork and the light/shadows with this one. I thought the original smaller painting was frame-worthy for sure, but I loved the idea of it being printed much, much bigger! So I scanned it in and uploaded in to the Shutterfly site. The print quality of the canvas is amazing and I love the modern white floating frame!
I hung it in her room for these photos, but now it's wrapped and back in my not-so-top-secret present hiding space (aka my closet) and I can't wait to see Claire's face on Christmas morning! She'll be so excited and I think this is something she'll always love to have, especially as she grows older. :)
As a little Thanksgiving gift last week, I brought my mom
this personalized candle
. Shutterfly lets you upload your own photos or if you don't have the ideal image, you can check out their awesome Art Library, which is full of hundreds of great images for you to use to personalize your gifts.
This summer we rented a big cabin in the mountains for a family reunion and we took this great photo of all the grandkids wearing their reunion shirts there. I love it and I know my mom does too! It was perfect to put on
her candle
.
They have a couple of awesome scents in the candles – I went with Grapefruit Blossom for my mom's. Not very Thanksgiving-related, but it smells amazing! :)
Speaking of kids and Shutterfly's Art Library, I also got a set of these
personalized melamine plates
for the girls. Isn't the kitty illustration adorable?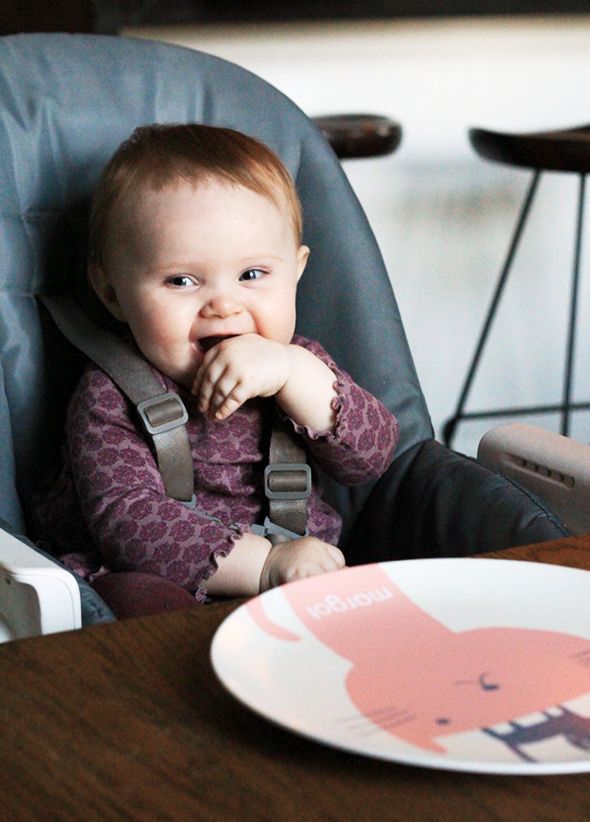 Another present we'll be giving to the girls is sort of a group gift. Michael and I both upgraded our iPhones this year, so we have an extra iPhone 5 or two laying around and we've decided to use one of them as a family phone for the girls to use when they're at playdates or at sports practices. Isn't
this personalized case
adorable? I know my color-loving girls are going to love the case (I found this pattern in Shutterfly's Art Library too!) and I'm hoping having our name printed on the back will help it to not get lost at the dance studio! :)
I also love to have a few unique gifts on hand to give to friends and neighbors for the New Year. We live in Mesa, Arizona, which has a TON of cool vintage neon signs from the 50s and 60s. I gathered up a few photos of the signs that I've taken, and I had this
super easy to make calendar
printed up to give to my friends that love Mesa the same way that I do.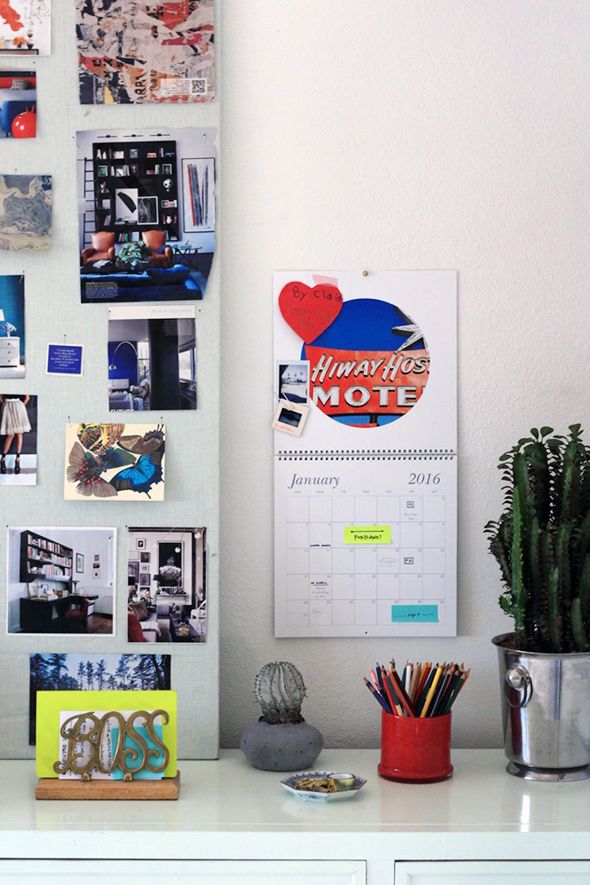 '
I love
this clean, modern theme
that uses pretty fonts and crops your images into a circle. I'm thinking once 2016 is over, I'd love to frame all of these high-quality prints for a gallery wall series!
Another personalized gift I made with
Shutterfly
this year was
this cute journal
for my sister, Heather. She is an amazing writer and fills up journals quickly. It's become sort of a tradition for me to give her a new journal for every gift-giving holiday.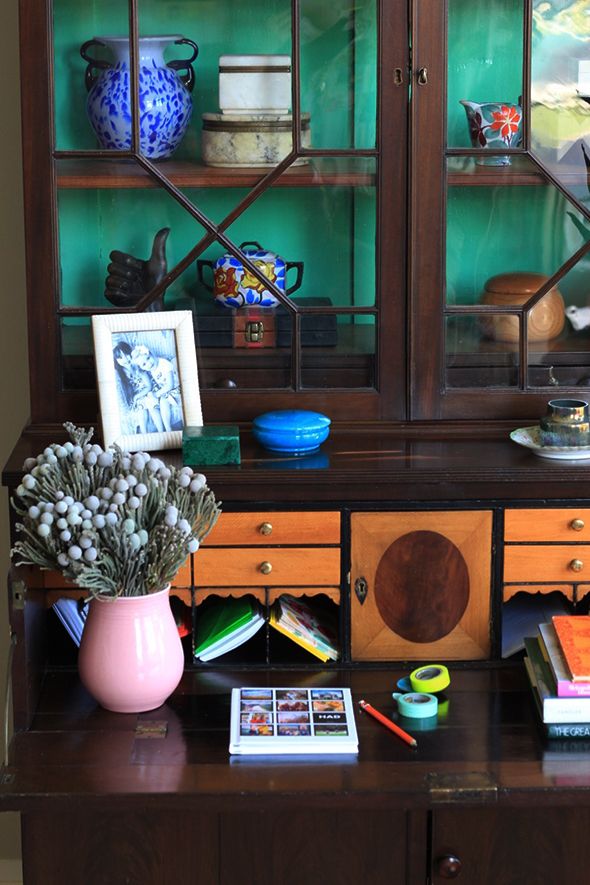 I uploaded some of her Instagram snaps for the cover and I love how it turned out! Again, amazing print quality and so easy to execute!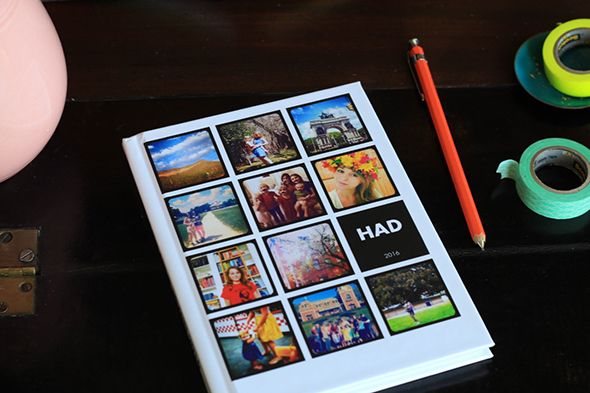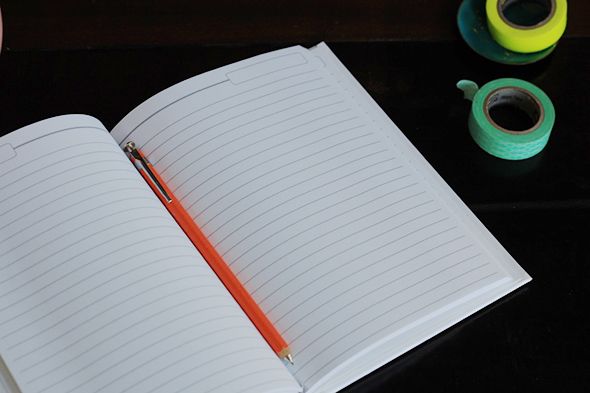 I hope she loves it as much as I do! (Heather, do me a favor and act surprised on Christmas, m'kay?)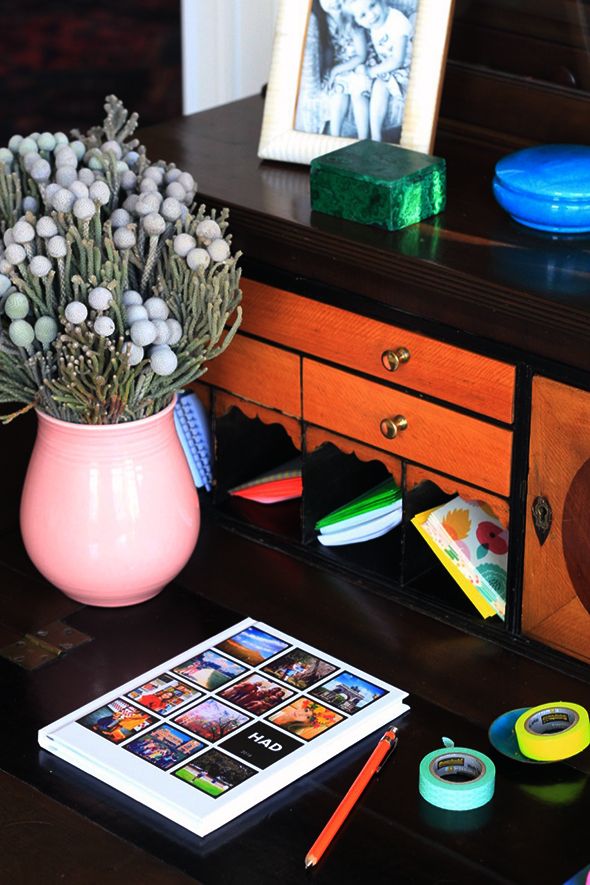 What personalized gifts are you giving this year? I can't wait to see Claire's face when she opens up her painting present! :)
This post is sponsored by Shutterfly. Share and celebrate your family update. Shop Shutterfly for personalized holiday cards that are unique, meaningful and that are just the way you want.