It is such a huge challenge to incorporate a TV into a room without it making too much of a statement! In past homes, I've had good luck with hanging a gallery wall around the TV. This was the stair wall in our brownstone. Hanging art all around our TV, especially a couple of bigger art pieces that were similar in size, really helped it to fit into the gallery wall.
In our current home, we had our carpenter build a nook for the TV into the fireplace surround, which I painted black. I think it really helps to camouflage it when it's not on!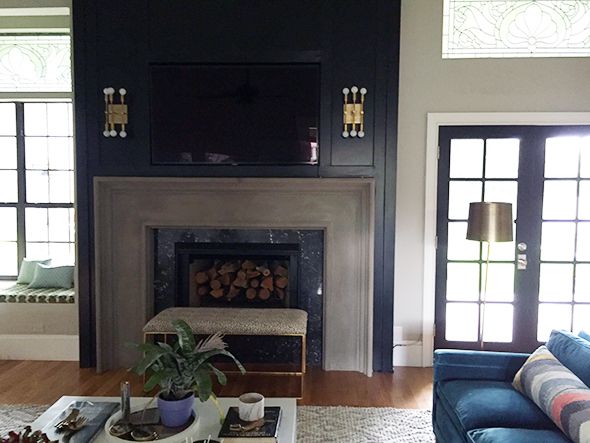 Recently I had to snap some photos of this great idea I saw in my husband's office building. I thought this beautiful frame was such a clever way to conceal the sides of the TV and the wiring.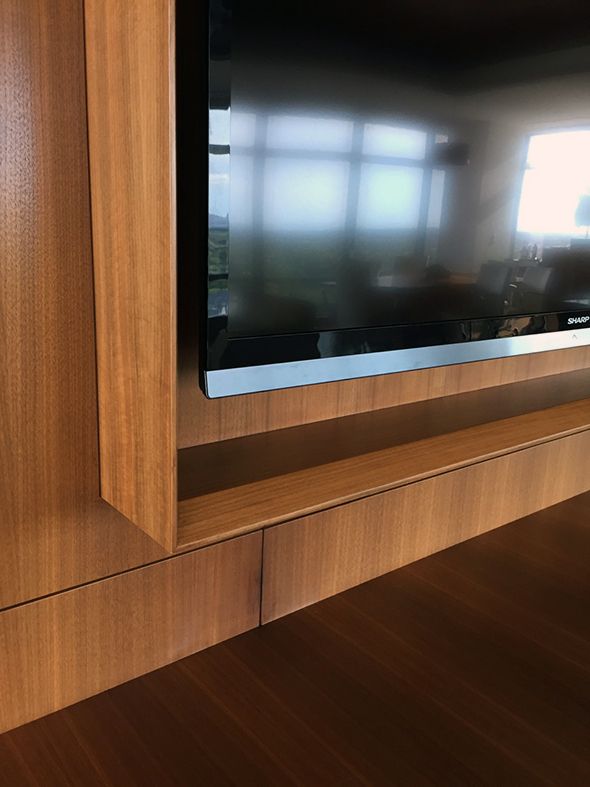 And here are a few more of my favorite solutions. Most of these require some "building in" the way that my fireplace solution did, but check out what a difference it makes! All of these rooms look amazing, despite the big TVs!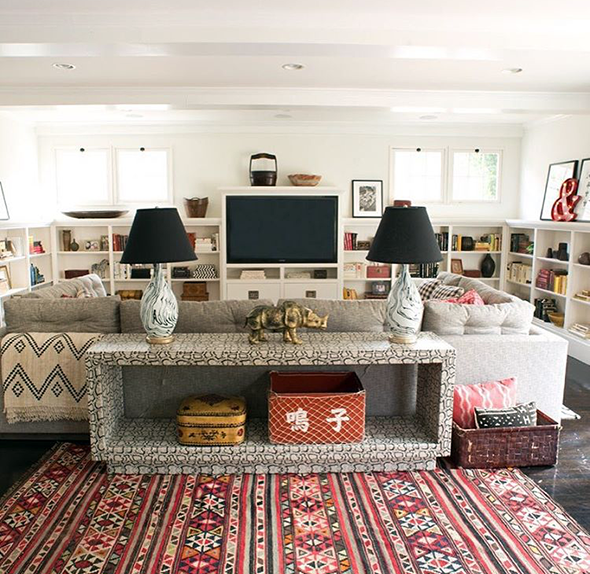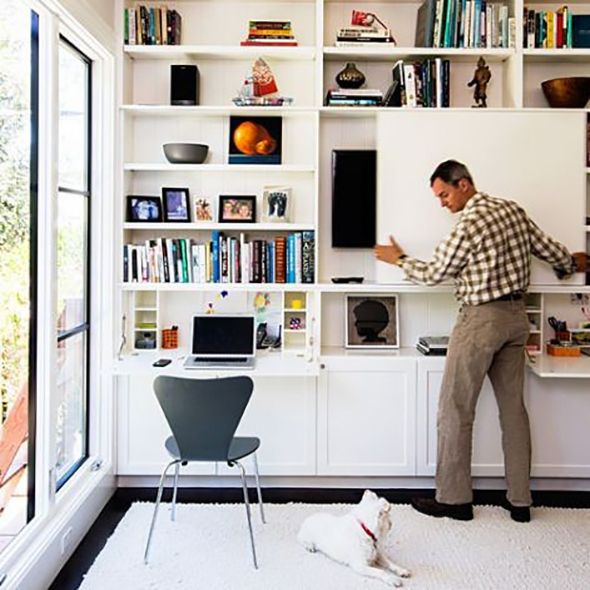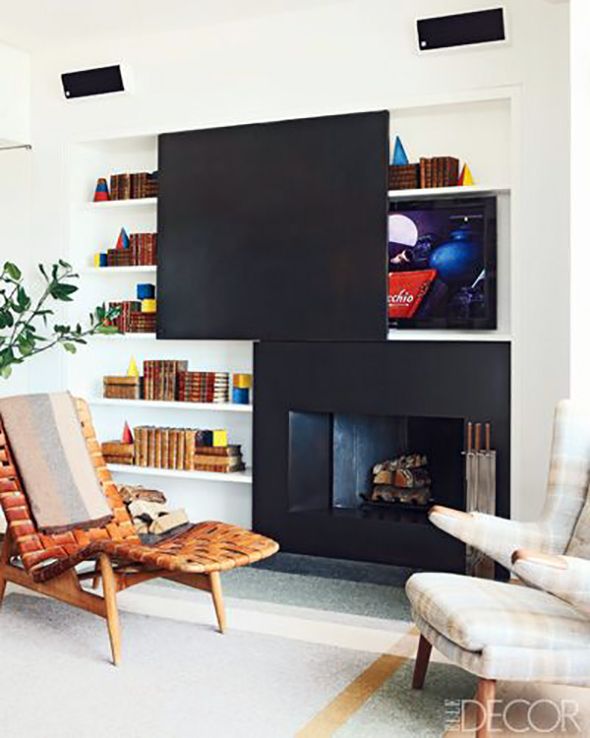 Cool, right? I'm dying to try one of those last two ideas in my bedroom! Have you had any luck with a great TV-hiding solution?